back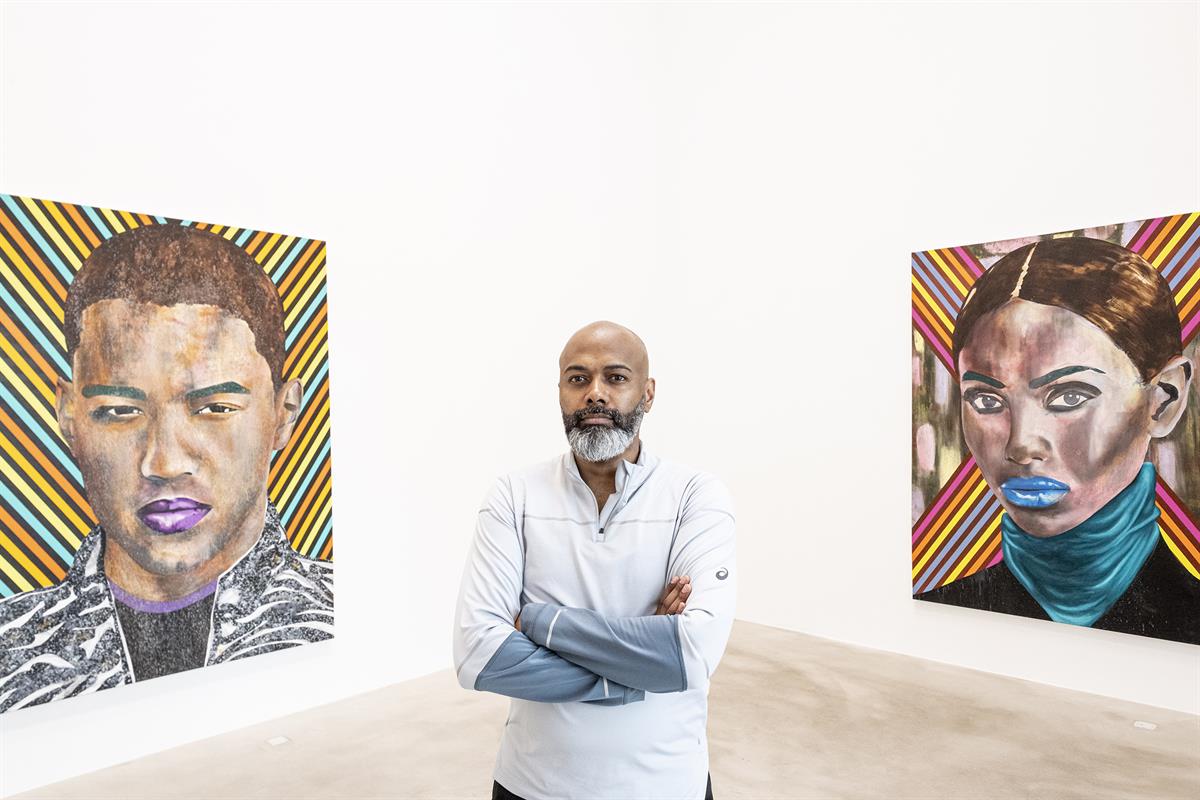 BIOGRAPHY
Mustafa Maluka is an artist and cultural analyst. He is known for theatrically confronting the intersection of contemporary critical theory and global politics with his provocative large-scale portraits. Mustafa Maluka paints provocative portraits of characters presented against striking backgrounds of vibrant color and textured gestures. Maluka's imposing canvases document the artist's continued interest in the tradition of portraiture mixed with a street culture edge.
These oil and acrylic paintings are grounded by traditional techniques like massive scale and central composition, calculated to emphasize the importance of the sitter. Maluka deliberately situates them within the canonical heritage of the portrait genre. The faces of his transnational, racially ambiguous characters are densely painted. He achieves this by building up layers of splashes and washes on the canvas surface alongside bold patterns and forms that determine the mood and overall tone of the works. The emotions are silent but strong.
Born in 1976, Mustafa Maluka studied at De Ateliers art institute and the University of Amsterdam in the Netherlands and lived in Berlin and New York. He grew up in Bishop Lavis, in the economically depressed Cape Flats area on the fringes Cape Townn Cape Town, South Africa. He now lives and works in Turku, Finland. Mustafa Maluka has been included in international group exhibitions at the Snug Harbor Cultural Center, the Studio Museum in Harlem, De Moines Art Center, the Stedelijk Museum Zwolle and the Contemporary Museum of Honolulu. He is part of the collections of Kamel Lazaar Foundation, Sindika Dokolo Foundation, Pizzuti Collection, Miami and Jimenez-Colon Collection among others. Mustafa Maluka participated to the group exhibiton You Love Me, You Love Me Not at Municipal Gallery in Porto, Portugal, showcasing part of the Sindika Dokolo collection and also in Us Is Them by the Pizzuti Collection, Columbus, USA. In 2009, he made the cover of the first book on african contemporary art, writing by Sue Williamson, a key figure on the South African art scene since the early 1980s.
Read more
Close
Download full biography (PDF)
EXHIBITIONS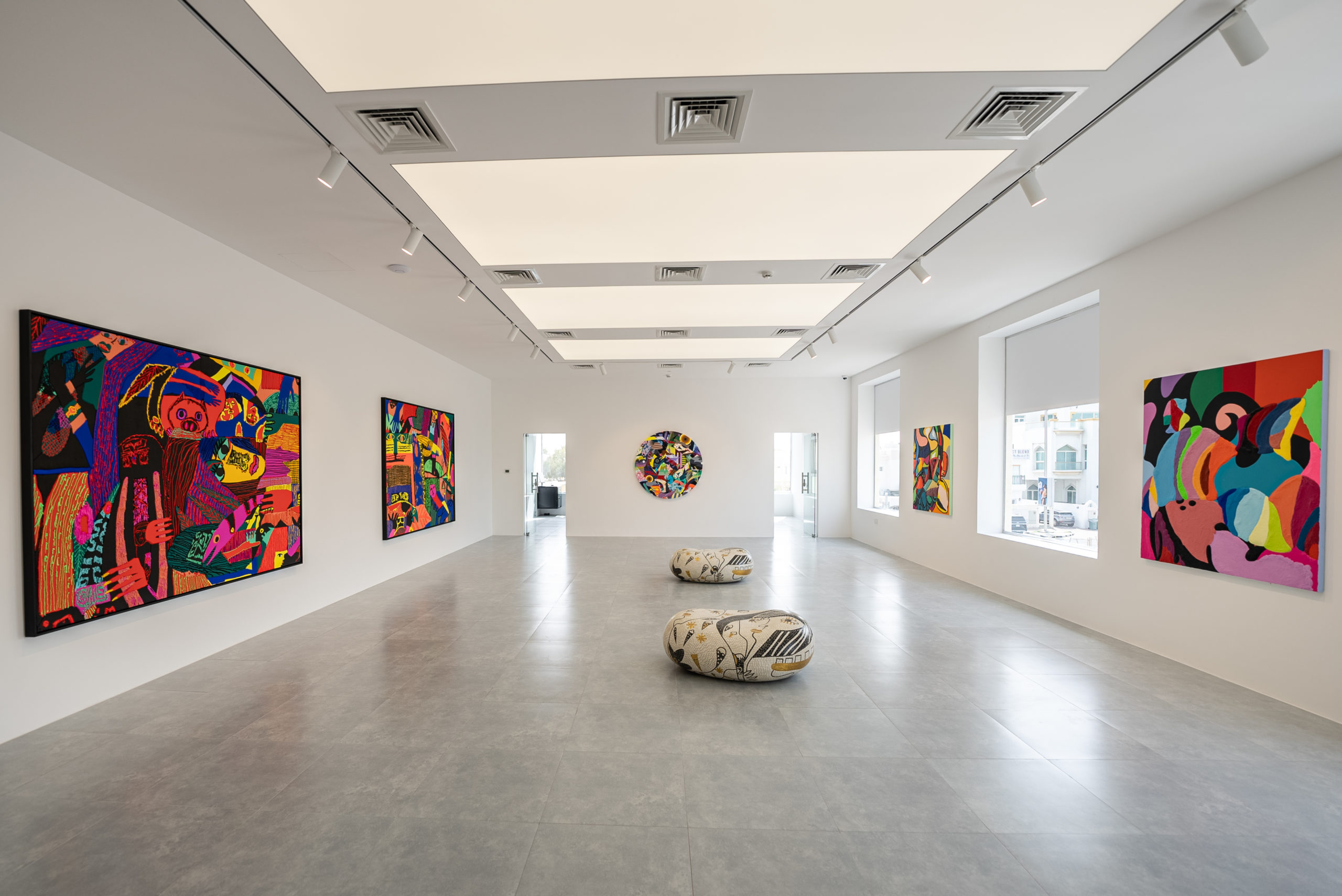 GROUP SHOW
Zidoun-Bossuyt Gallery is pleased to present the inauguration group show of its new Dubai gallery with works by Noel W. Anderson, Martine Feipel & Jean Bechameil, Louis Granet, Yashua Klos, YoYo Lander, John Madu, Mustafa Maluka, Tomokazu Matsuyama, Jayson Scott Musson, Eniwaye Oluwaseyi, Jeff Sonhouse, Summer Wheat and Thomas Zitzwitz.
Exhibition Dubai 8 March - 23 April 2022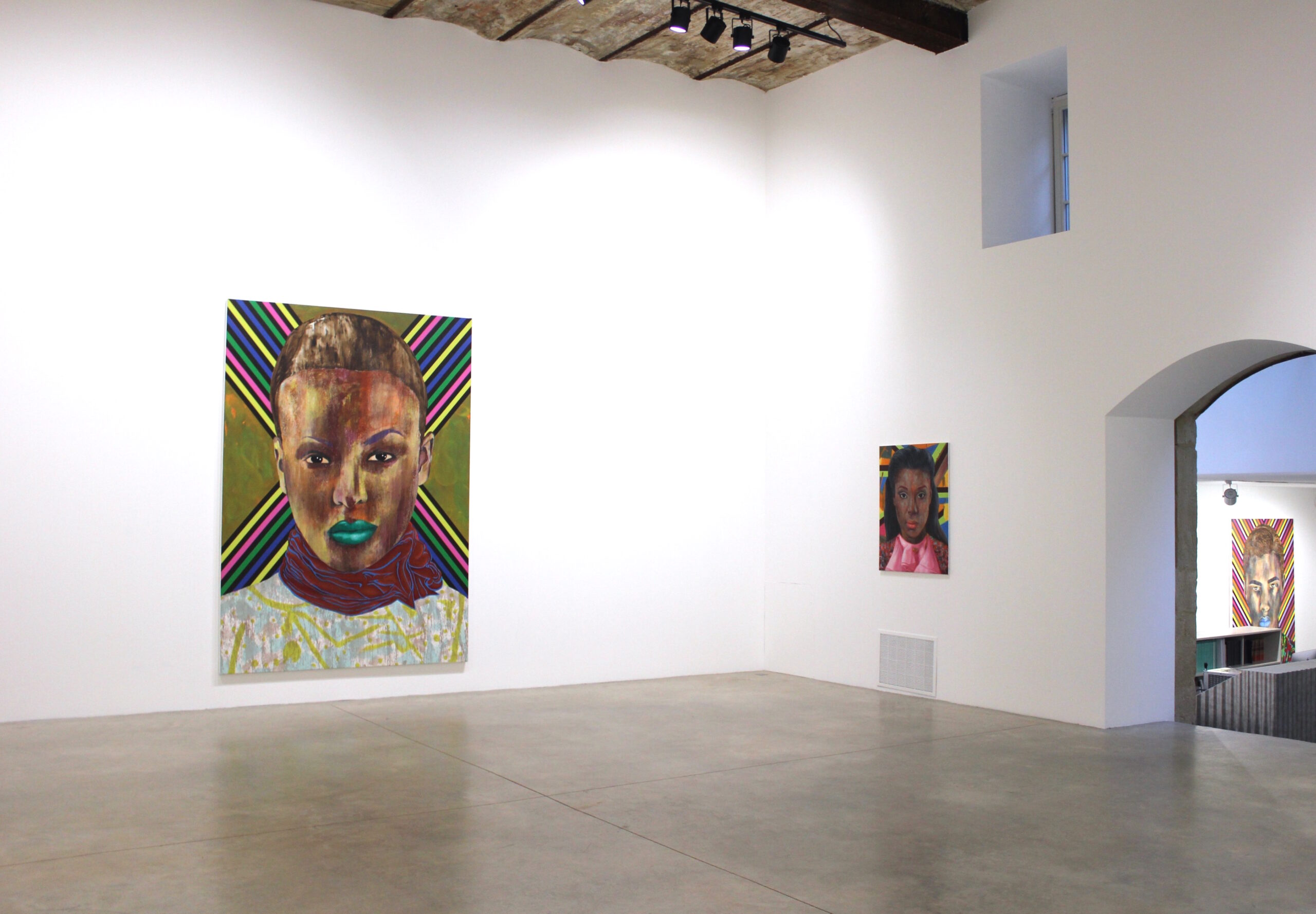 CHIASMUS: Mustafa Maluka
Zidoun-Bossuyt gallery is pleased to announce the second exhibition by renowned South-African artist Mustafa Maluka.
Exhibition Luxembourg 4 April - 20 May 2017
news
videos
Inauguration of Zidoun-Bossuyt Dubai
8 March - 23 April 2022, 2022