back
BIOGRAPHY
History is a very essential part of human existence. It gives us a better understanding of lives lived in the past, better ways to live in the present and what legacy to leave for the future generations. In my works, culture and history become visually tangible concepts that show my ideas, imagination, feelings, and experiences which I have lived or gleaned from my cultural background and in my many (local) travels. Legacy takes a critical view of sociocultural issues faced by Black women during the Victorian era. It typically examines the values, history, and activities from an age where being a Black woman was not enough. Legacy makes an attempt to celebrate Black women from that era so we can know where we are coming from and where we are heading.
My technique draws largely from the use of Adire (from the Yorubas; Southwest Nigeria), Adinkra (from Ghana), the Nsibidi (from the Ejagham people from Southeast Nigeria) and many more African cultures. The use of thousands of African symbolic units of motifs creates striking patterns. However, it does so in such a way as to immerse the observer, almost in a mystical way, in the collective cultural experience of the Africans. High relief traditional motifs/ symbols are incorporated within an array of units placed on the background.
The high relief textures in the works are imitation of scars. We as Africans have two major sources of scars. One is from a place of pain, while the other is from a place of culture, beliefs and faith popularly called tribal marks. The physical and emotional scars are received from slavery. These scars were received from whips and lashes of canes. Some still bear these scars emotionally and physically. Tribal marks are scars that were intentionally given to Africans for a number of reasons. Some were for identification (during local wars), spiritual reasons, a form of aesthetic, rites of passage and so on. Legacy shares our story not with ignorance but with acknowledgement of our pains and the gains of our scars. Our scars didn't break us, they make us better.
Born in Nigeria, Toluwani grew up in Ogun State. He studied Fine and Applied Arts at the Obafemi Awolowo University, Ile-Ife, Osun State and graduated in 2017. Awodiya Toluwani is a member of the Society of Nigerian Artists (SNA).
Toluwani's works are privately collected in Nigeria and Abroad. He has been involved in various projects and exhibitions in Nigeria such as the So Far Exhibition (2014- 2017), The Tribe Art Festival (2018), Art Soirée (2019), Society of Nigerian Artists Art Exhibition 'October Rain'(2019), MyDrim Art Gallery Group Exhibition (2019) and Life in My City Art Foundation competition (LIMCAF) (2019) where he was one of the finalists. He is exclusively represented by Zidoun-Bossuyt Gallery and he presented his first solo exhibition at the gallery in Dubai in May 2022. Awodiya Toluwani is currently doing a residency at the Institut für Alles Mögliche in Berlin.
Read more
Close
Download full biography (PDF)
EXHIBITIONS
Awodiya Toluwani: Interwoven Existences
We are pleased to present, Interwoven Existences, the first solo exhibition of Nigerian artist Awodiya Toluwani in Europe from 16 March to 6 May at Zidoun-Bossuyt Luxembourg.
Exhibition Luxembourg 16 March - 27 May 2023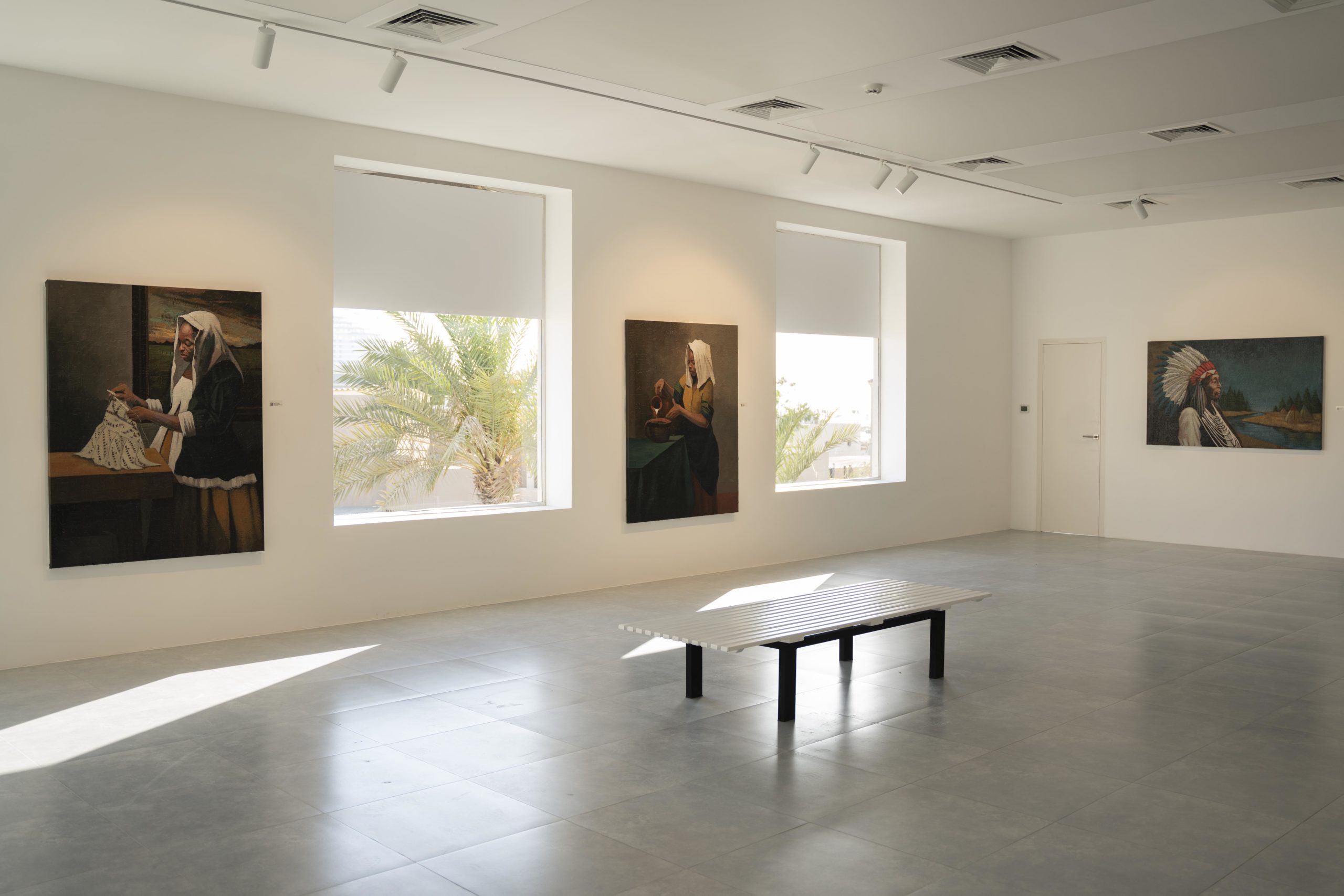 Awodiya Toluwani: Echoes of Servitude
Zidoun-Bossuyt Gallery is pleased to announce the first solo show of Awodiya Toluwani in Dubai.
Exhibition Dubai 11 May - 25 June 2022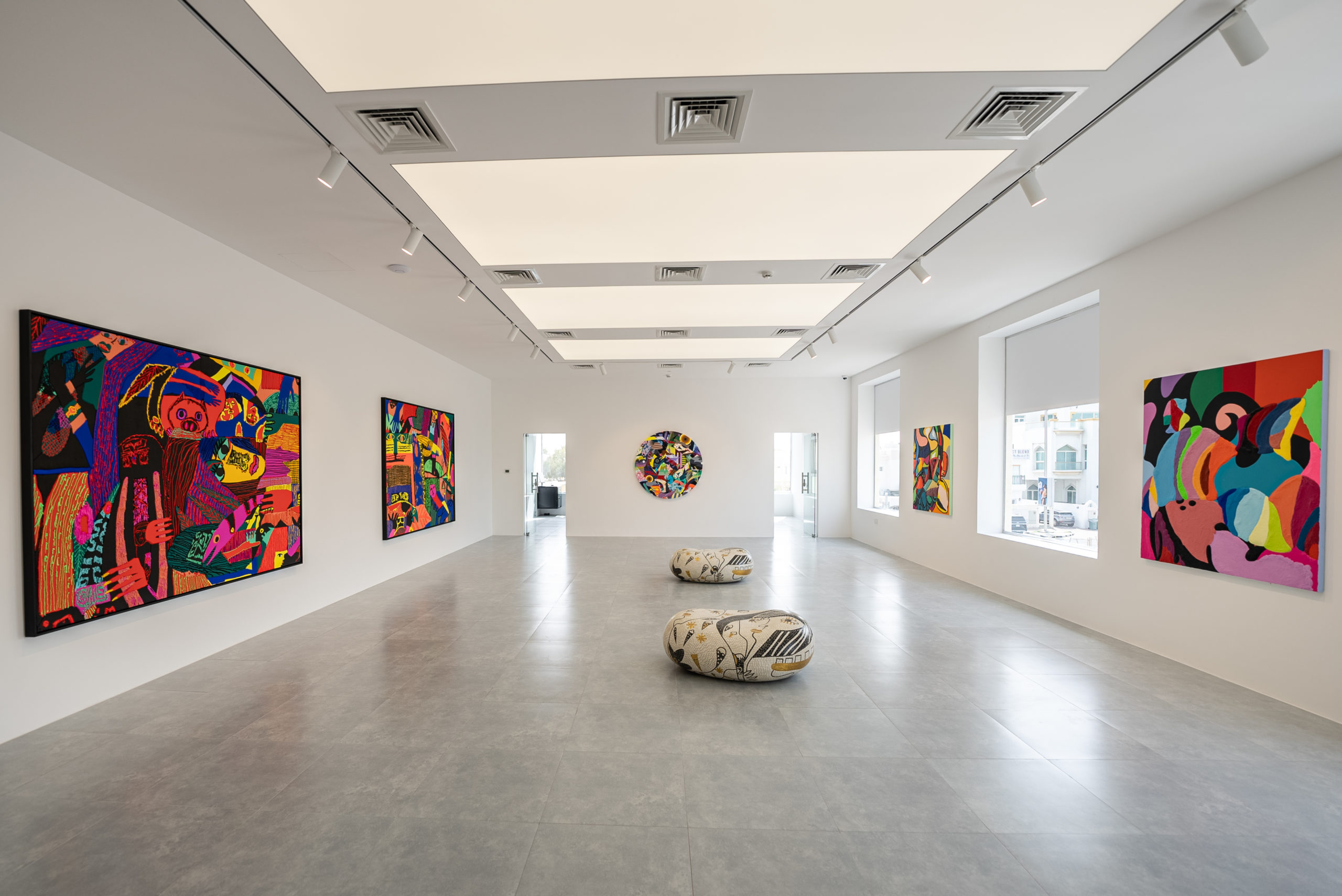 GROUP SHOW
Zidoun-Bossuyt Gallery is pleased to present the inauguration group show of its new Dubai gallery with works by Noel W. Anderson, Martine Feipel & Jean Bechameil, Louis Granet, Yashua Klos, YoYo Lander, John Madu, Mustafa Maluka, Tomokazu Matsuyama, Jayson Scott Musson, Eniwaye Oluwaseyi, Jeff Sonhouse, Summer Wheat and Thomas Zitzwitz.
Exhibition Dubai 8 March - 23 April 2022
PRESS
Artsy Editorial
The 10 Best Booths at Untitled Art, Miami Beach 2022
29 November 2022
Ayanna Dozier
Download article (PDF)
news
videos
"Echoes of Servitude" at Zidoun-Bossuyt Dubai
11 May - 25 June 2022, 2022