back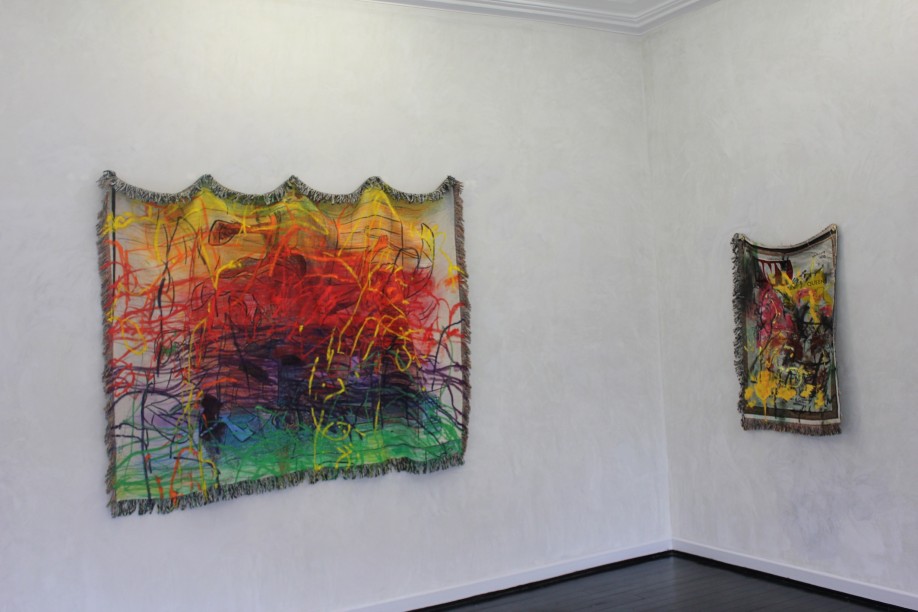 Solo exhibition with Noel W. Anderson.
Preview on Thursday September 27, 2012 from 6pm in presence of the artist.
PRESS RELEASE
Noel Anderson's work engages a conversation disrupting perceptual knowledge of black masculinity and its prescribed notions. Through signifiers of childhood, Anderson proposes a primordial space in which an investigation of investigation of black masculinity is posited. Paired with humor, Anderson's investigation results in category crisis, as viewers are left wondering who they are or would rather not be.
Noel's work grows from a clear center oscillating at great speed all the while throwing off multiple narrative strands about beauty, degradation, gender slippage, skin color, privilege, and the value of making things. His work exists in time both as an orchestration of the flow of events (performance) and as much slower still objects. The performance events are very uncomfortable, and loving. The objects are beautifully made, full of old fashioned value, asserting constancy, care and quality as ideals even while they swim in a sea of change and challenge.
His work concentrates on blending historical models – artistic and cultural – in an attempt to express the anxiety, fear, and trauma of contemporary culture. From Renaissance, to German Expressionism, to Pop Art, and other 20th century art movements influenced by child art and art of the insane, his work utilizes the familiar as a means to express a collective consciousness functioning at a deficient level. Through an aggressively intense energy, the work acts as residues of conscious and subconscious-minds functioning in a trauma-based culture. Noel envision the work as infantile and sophisticated remains of a bereft collective, unfortunately participating in the human condition. His work is informed by absurdist literature: Joyce, Beckett, Ionesco, Ellison. Through these sources and other cultural references, Noel sense contemporary anxieties, which produce immaturity, and an inability to communicate at an adult level. This lack of articulatory skills materializes in a physically burlesque manipulation of signifiers. Coloring books, as signifiers of childhood, spliced with woven tapestries and paint challenge the modalities of contemporary image construction. The concept of adult-infancy is further contextualized through the reiteration of the rainbow as a motif in the works. The rainbow functions as an historical signifier of perception, hope, and the human condition. His hope is for the work to present vestiges of the desires and failures of a human condition.
Download full press (PDF)