back
Haus Gonner, Rumelange I Martine Feipel & Jean Bechameil I July 2022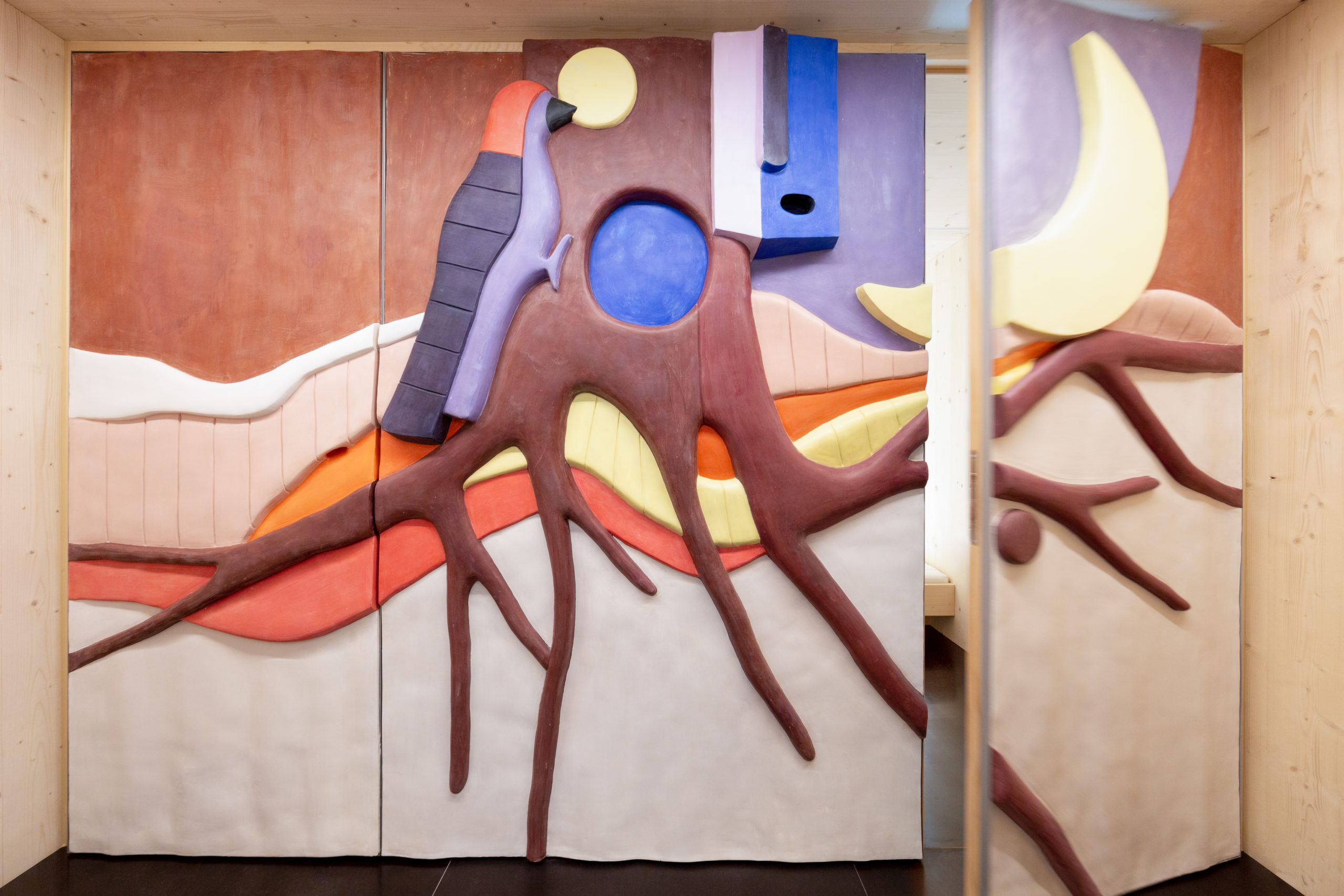 Haus Gonner, Rumelange I Martine Feipel & Jean Bechameil I July 2022
Artists Martine Feipel and Jean Bechameil unvaled their new project for the Haus Gonner in Rumelange.
The Haus Gonner in Rumelange is a historical place that is part of the industrial past of the region. It is situated opposite to the mine and is part of the buildings linked to the exploitation of the mine. In the past, man has adapted nature to his interests and the iron mine has contributed to the industrialisation and construction of today's society. Today, since the closure of the mining site, the area has been reclaimed by nature.
In the context of the 'Minett-Trail' project, this industrial site was transformed into a guesthouse by hsa-heisbourg strotz architectes in collaboration with the artist duo Martine Feipel & Jean Bechameil.
In the work of Feipel & Bechameil, the artists wanted to enhance the value of the industrial heritage and imagine the Haus Gonner as a place where past and present, man and nature, cohabit. For them, it is a question of returning this place to nature and paying homage to it. Thus the main façade of the building is equipped with glazed ceramic bird nests inserted into the existing wall, which will allow birds in need of shelter to find refuge and nest.
Inside, their work continues with a two-storey bas-relief that includes the doors leading to the bedrooms. The work represents a tree – from its roots to the top and invites nature into the building. The tree can be seen as a central pillar that carries the building and celebrates life in all its forms.
Photo credit: Patty Neu
UP