back
John Madu at Fondazione Mudima, Milan I 10 June – 8 July 2022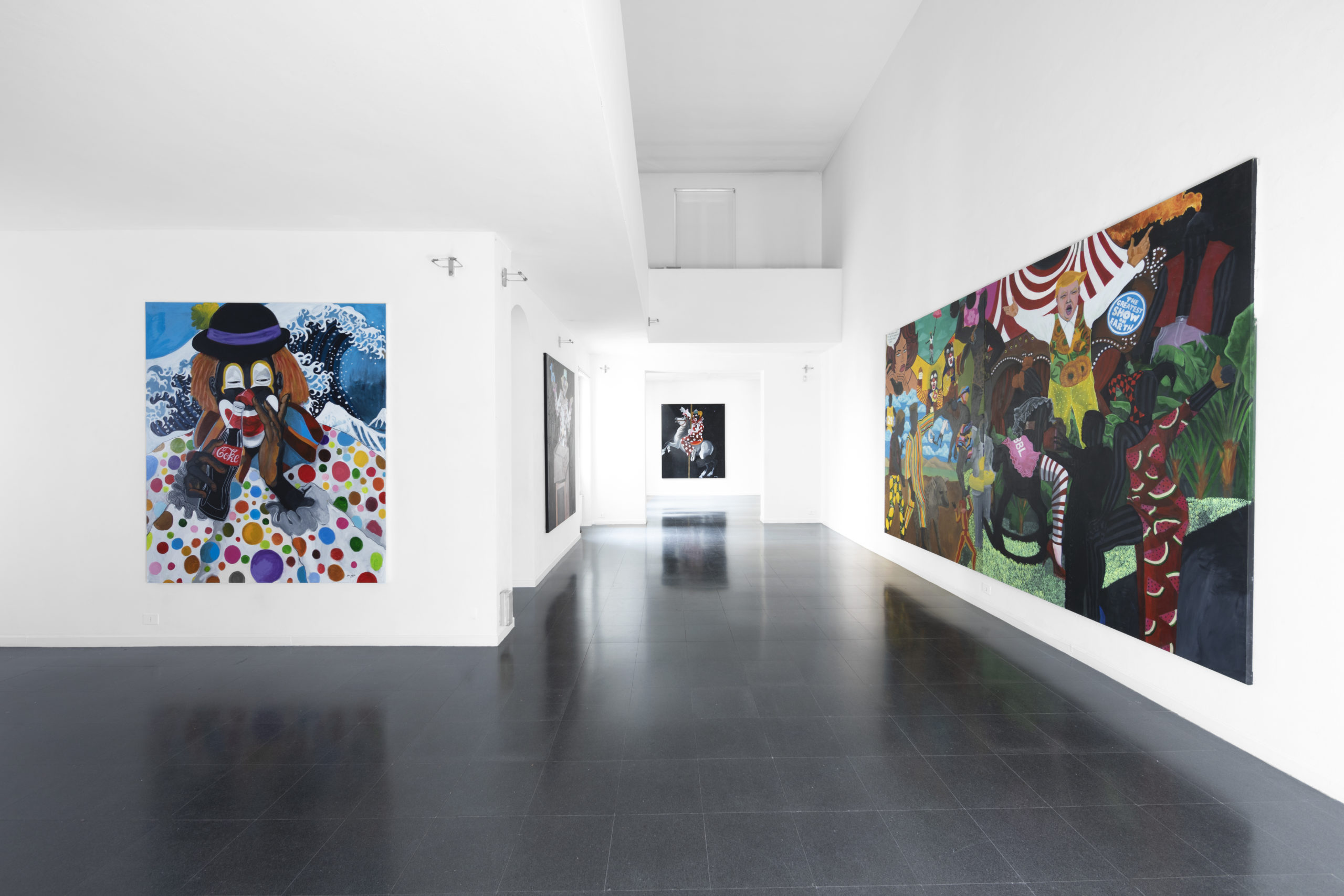 John Madu at Fondazione Mudima, Milan I 10 June – 8 July 2022
Year of the Mask, the new exhibition of Nigerian artist John Madu at Fondazione Mudima in Milan.
For this exhibition, John Madu presents 15 monumentally-sized paintings. Navigating between tradition and modernity, continuing on his reimagination of legendary and domestic encounters across Africa and the related global diaspora as evidenced by his use of satire, allegory, and a generous sampling of imaginary West art history, African mythology and popular culture.
The exhibition's catalogue is published by Mudima with a critic text by Oliver Enwonwu.
Download full press (PDF)