back
Louis Granet at Studio 13/16 in Centre Pompidou I 5 February – 8 May 2022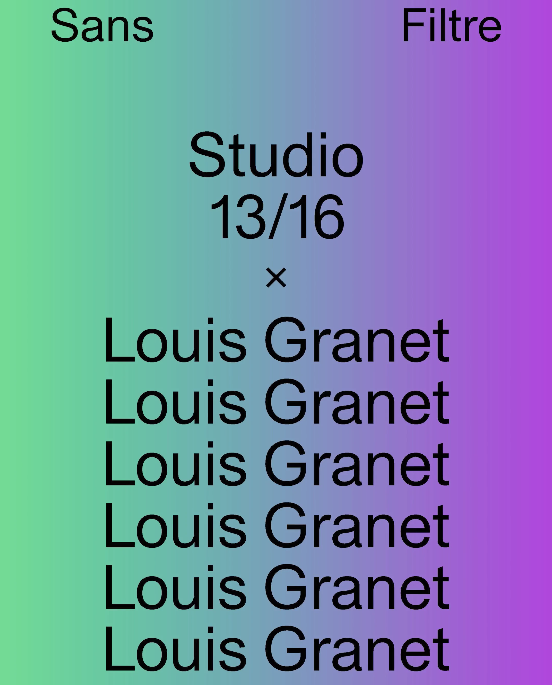 Louis Granet at Studio 13/16 in Centre Pompidou I 5 February – 8 May 2022
Institutional collaboration: Louis Granet at Studio 13/16 in Centre Pompidou
Louis Granet introduces a workshop around his work at the space dedicated to art and creation for and by young people at Centre Pompidou, Paris.
On view from 5 February until 8 May 2022 at Studio 13/16.
More information here
Louis Granet will be part of the inauguration group show at Zidoun-Bossuyt Gallery Dubai.
UP