back
Noel W. Anderson at Salzburger Kunstverein, 30 September – 26 November 2023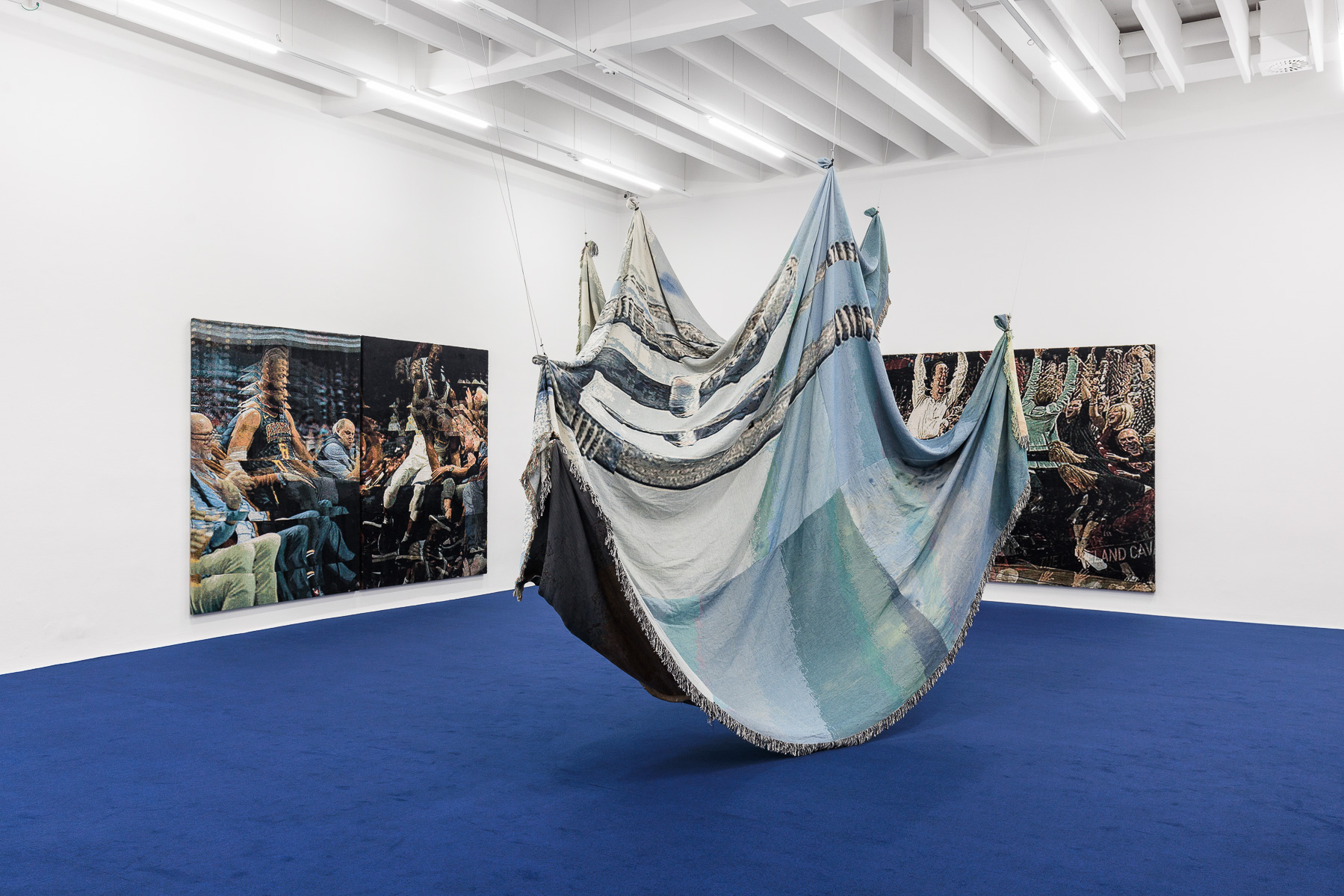 Noel W. Anderson at Salzburger Kunstverein, 30 September – 26 November 2023
We are pleased to announce Black Exhaustion, Noel W. Andersen's lates exhibition at Salzburger Kunstverein, Salzburg, Austria.
Noel W Anderson's woven works are based on photographs found in various archives, some better and some lesser known, that illustrate mechanisms worldwide by which Black male bodies appear as representatives of a type of Black performativity, in encounters with authorities or other power systems or with themselves. Through this he explores systems that are not just constructing that subject but surround it as well, along with all other interrelated subjects.
The fact that Anderson's works are woven makes then seem more soft, flexible, and formable, yet at the same time they follow a pattern formed out of knots that essentially holds the images together. The problem of identity is at the core of his practice, as his works function as a weird kind of mirror, stressing the entangled relationship between the observer and the observed.
For Anderson, exhaustion suspends meaning in time and in space. Some of his tapestries, and in Black Exhaustion these include Co-loss-us (2023), get literally suspended from the ceiling, where they fold, denying the viewer access to all their details. The moment of suspension is also the moment of Duchampian infrathin, when a thing transitions into the other yet is not defined enough to be the Other. Exhaustion is the periphery of something in the mind, which creates a horizon for a new differentiation.
UP