back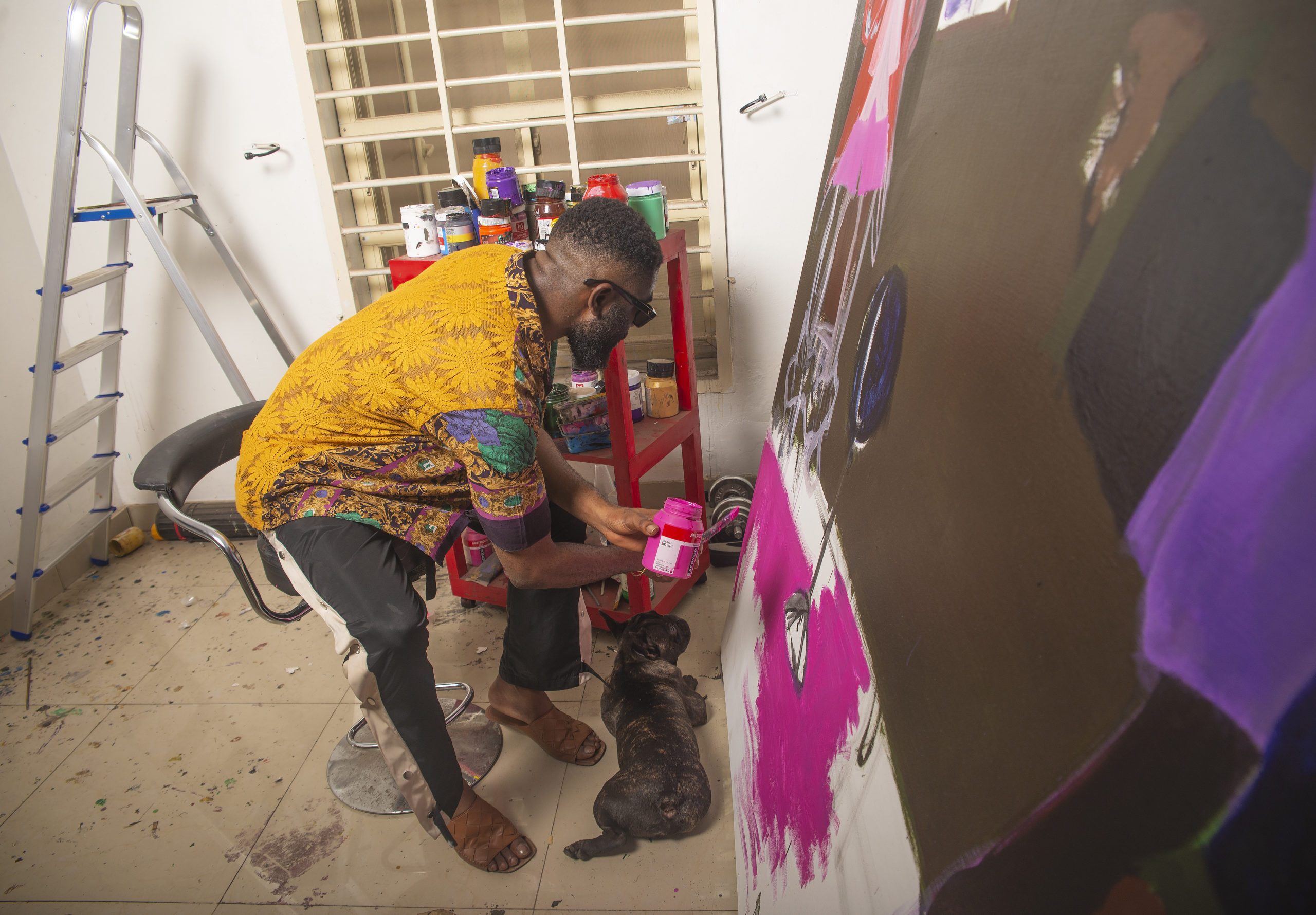 BIOGRAPHY
John Madu is a Nigerian multi-disciplinary artist born in Lagos, best known for his figurative symbolic style of paintings. His work can be described as eclectic because of how he derives ideas, from a various range of influences and sources based on popular culture, African history, art history and personal experiences. Symbolism is usually evident in his work, with reoccurring iconography such as books, paintings, and other recognizable items which convey a certain meaning in art, and act as metaphors to a subject. John Madu conveys personal narratives through allegories in his vibrant paintings. His subjects, usually depicted within their intimate domestic spaces, seemingly pose or are caught in mid- reflection. John Madu pays careful attention to the symbolism of the objects in his portraits, finding hidden meanings in the routine decor of the house. Artworks are hung on the walls of bedrooms and living rooms using surreal colors including orange hair and pink walls. The quiet subtleties of his objects come out in the small details: the texture of the popular Ankara wax fabric, the pattern of a Ghana-must-go bag, the curved design of a table lamp, …
With a B.sc in policy and strategic studies, John Madu has taught himself, how to follow a natural flow of research and idea development, exploring all possible concepts, until it is innovative and ready for high quality production, and above all to embrace his individual style, with a wide array of mediums such as acrylic paint, oil paint, spray paint, ink, burlap and collage. His multidisciplinary approach has guided his creative interest in design objects, sculpture, functional art, and even artistic fashion pieces. Madu's art has been featured in contemporary art exhibitions locally and internationally he has collaborated with international brands such as DIESEL and Bombay Sapphire, and believes art should be perceived as a time continuum like the way we see nature and an instantaneous reflection of the creative part of ourselves being expressed, when a viewer comes in contact with his work. He presented his last solo exhibition at Fondazione Mudima, Milan in June 2022. John Madu is exclusively represented by Zidoun-Bossuyt Gallery and he presented his first solo exhibition at the gallery in Luxembourg in November 2021.
Read more
Close
Download full biography (PDF)
EXHIBITIONS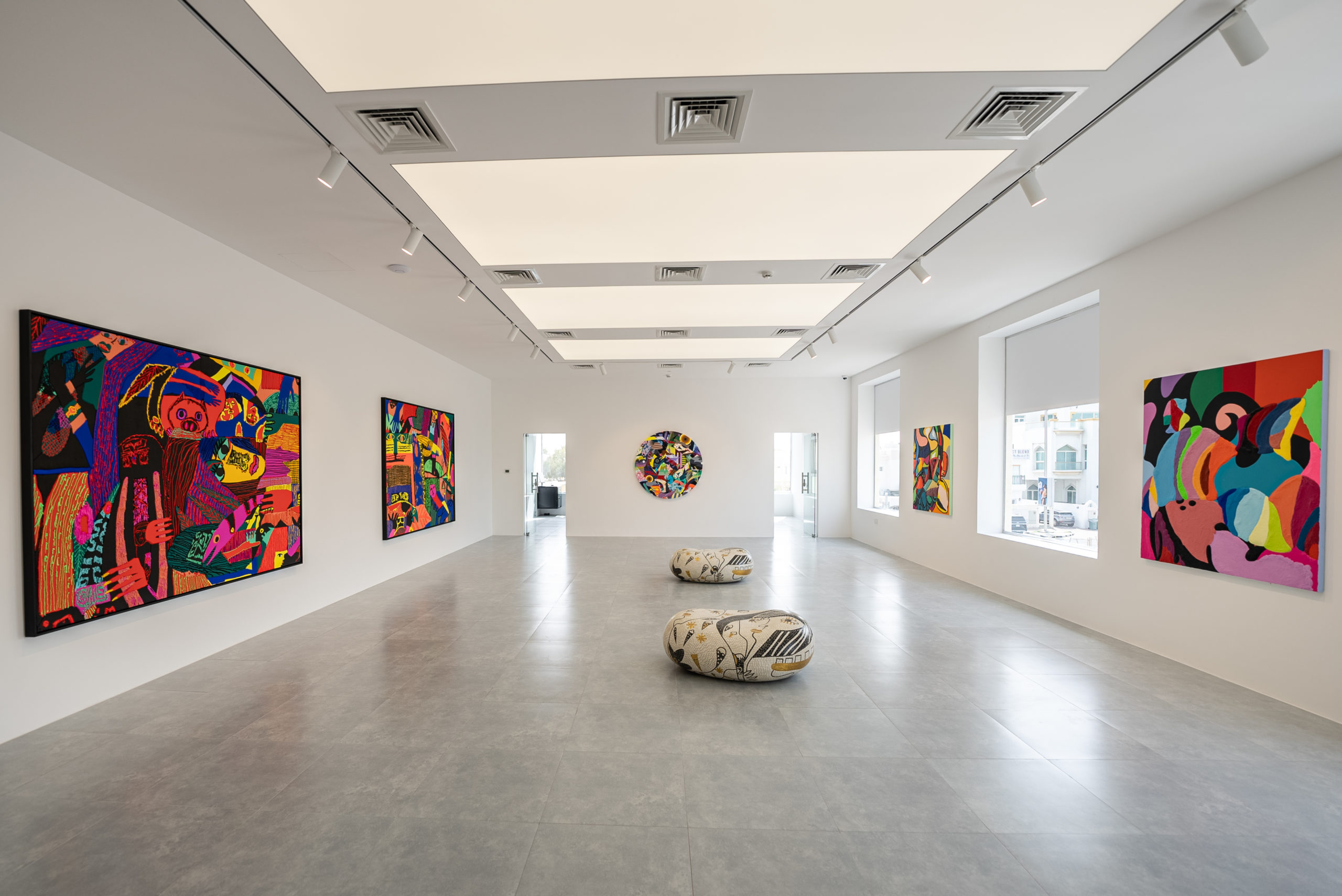 GROUP SHOW
Zidoun-Bossuyt Gallery is pleased to present the inauguration group show of its new Dubai gallery with works by Noel W. Anderson, Martine Feipel & Jean Bechameil, Louis Granet, Yashua Klos, YoYo Lander, John Madu, Mustafa Maluka, Tomokazu Matsuyama, Jayson Scott Musson, Eniwaye Oluwaseyi, Jeff Sonhouse, Summer Wheat and Thomas Zitzwitz.
Exhibition Dubai 8 March - 23 April 2022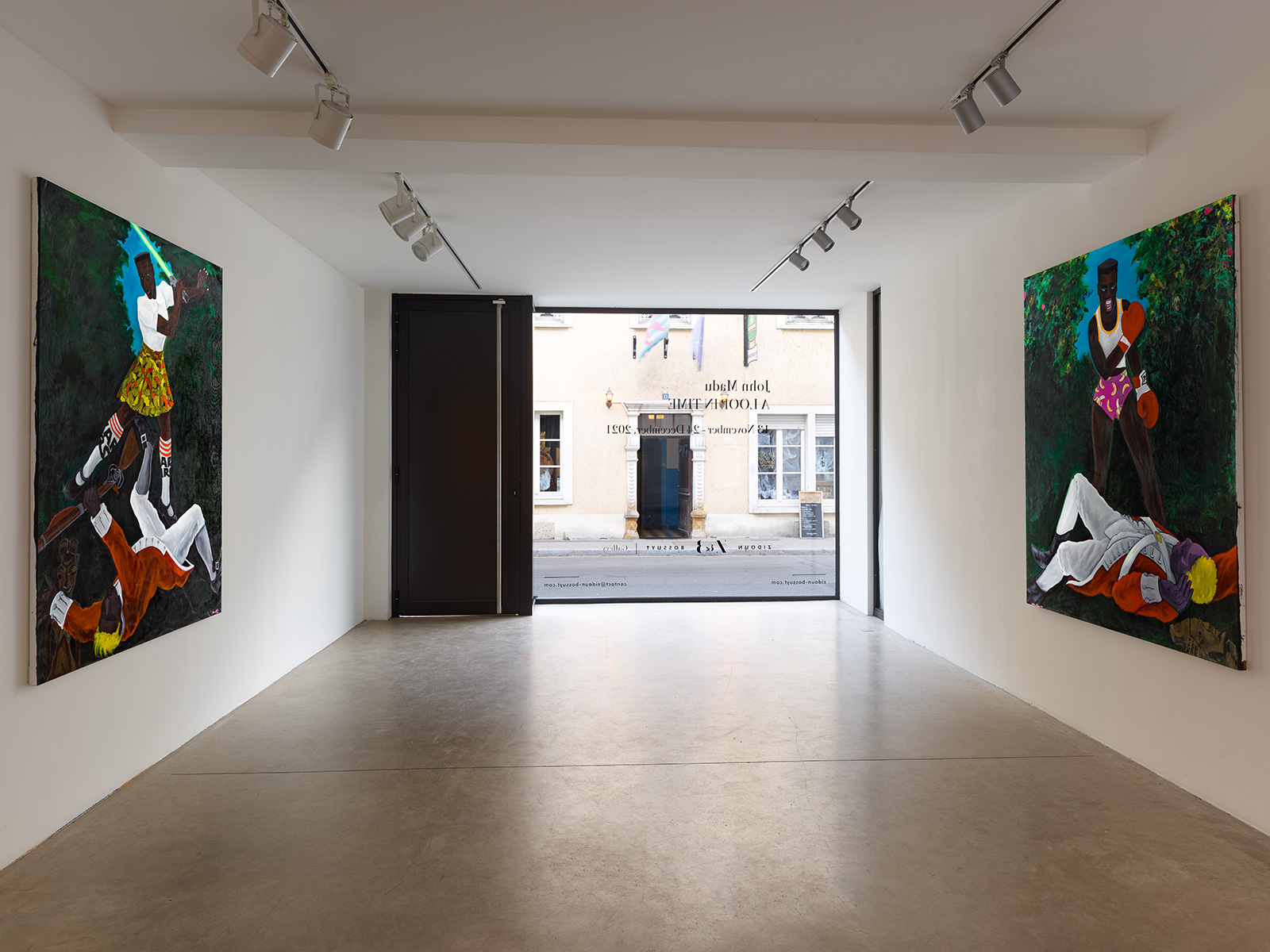 John Madu: A Loop in Time
Zidoun-Bossuyt Gallery is pleased to present A Loop In Time, the first solo show of Nigerian artist John Madu in Luxembourg.
Exhibition Luxembourg 13 November - 24 December 2021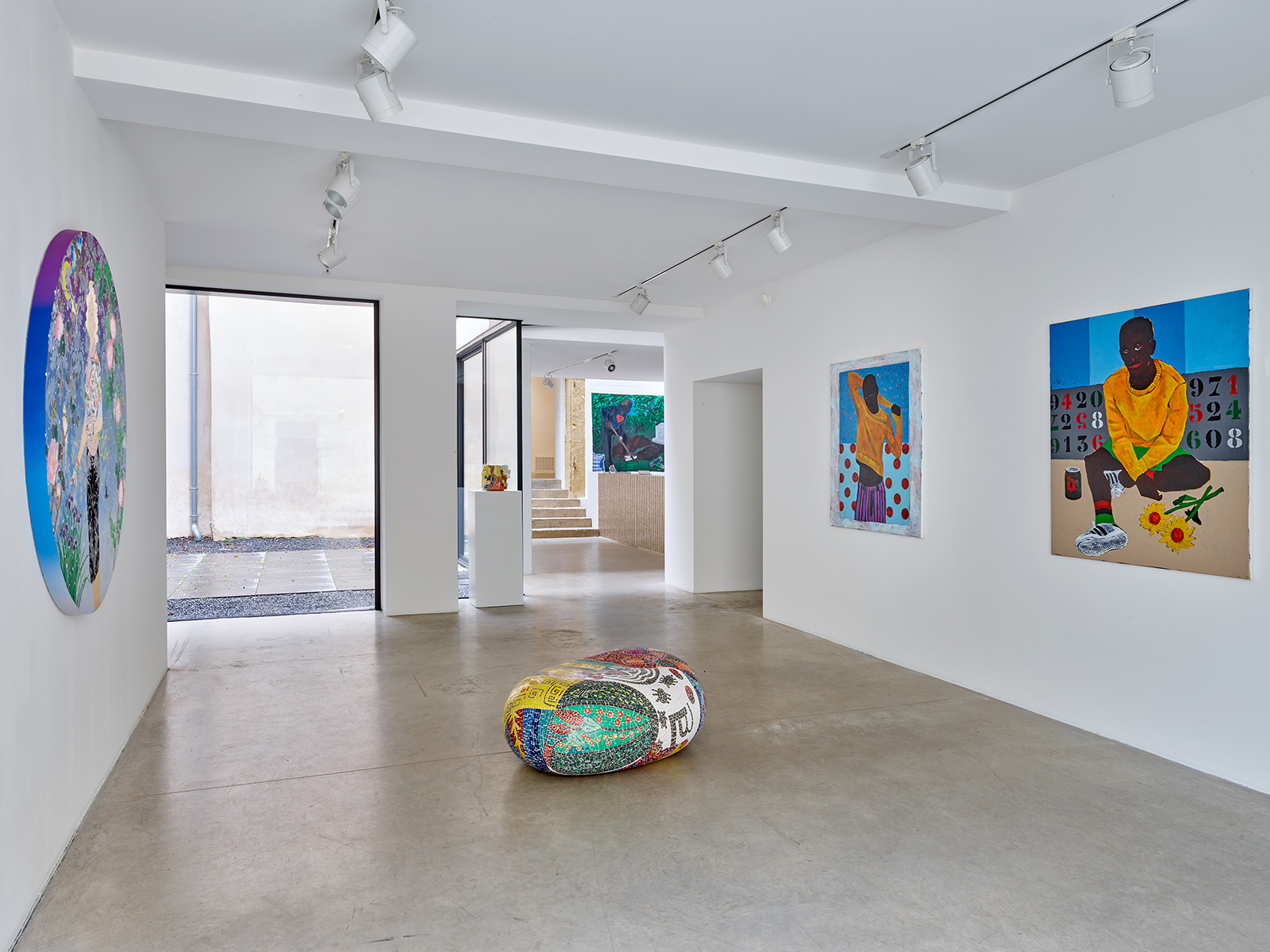 SUMMERTIME: Godwin C. Namuyimba, Yashua Klos, John Madu, Tomokazu Matsuyama, Brian Rochefort and Summer Wheat
Zidoun-Bossuyt Gallery is proud to present new works by Yashua Klos, John Madu, Tomokazu Matsuyama, Godwin Champs Namuyimba, Brian Rochefort and Summer Wheat.
Exhibition Luxembourg 29 May - 7 August 2021
PUBLICATIONS
John Madu – Year of the Masque
Catalogue of the exhibition Year of the Masque by John Madu at Fondazione Mudima.
July 2022
Order

videos
Inauguration of Zidoun-Bossuyt Dubai
8 March - 23 April 2022, 2022
"A Loop In Time" at Zidoun-Bossuyt Luxembourg
13 November - 24 December 2021, 2021