back
BIOGRAPHY
Eniwaye Oluwaseyi's work draws from portraiture and aims to bridge the gap between figuration and expressionism, while examining identity and its influence on shared spaces. While his paintings are the result of visual memories and photographs of family and friends, Oluwaseyi integrates fragmented elements that he observes, conveying a personal psychological dimension to his work. By using bold colours and striking brush strokes, the artist instils a strong visual language and a distinct accent that permeates through individual paintings, conferring a strong physical presence. In such regard, he states: "I try to combine unusual colors and techniques". While navigating through the intricate struggles that shape the backbone of individual existential narratives, his artworks are impregnated with a personal perspective on psychological reality and how it merges into the current socio-political climate. The combination of such elements intends to evoke feelings of hope and redemption in the minds of viewers who connect with his pieces.
Eniwaye Oluwaseyi was born in 1994 in Kwara, Nigeria, where he currently lives and works. In 2018 he obtained a B.Eng. in Agricultural and Biosystems Engineering at the University of Ilorin, Nigeria. In 2020 his work was featured in a solo exhibition which took place at ADA\ contemporary art gallery, in Accra, Ghana. Eniwaye Oluwaseyi has taken part in numerous group shows in venues such as Galerie Ron Mandos (Amsterdam, Netherlands), AKAA fair (Lyon, France), Christie's (New York, USA). His work is also exposed at the Pérez Art Museum Miami (PAMM), Miami, FL and the Xiao Museum of Rizhao, China. Eniwaye Oluwaseyi is currently exposing at Zeitz MOCAA, as part of the group exhibition When We See Us: A Century of Black Figuration in Painting, with artists of the calibre of Njideka Akunyili Crosby, Zandile Tshabalala, Lynette Yiadom-Boaky, Amy Sherald. He will present his next solo exhibition at Zidoun-Bossuyt Gallery in Paris, in February 2023.
Read more
Close
Download full biography (PDF)
EXHIBITIONS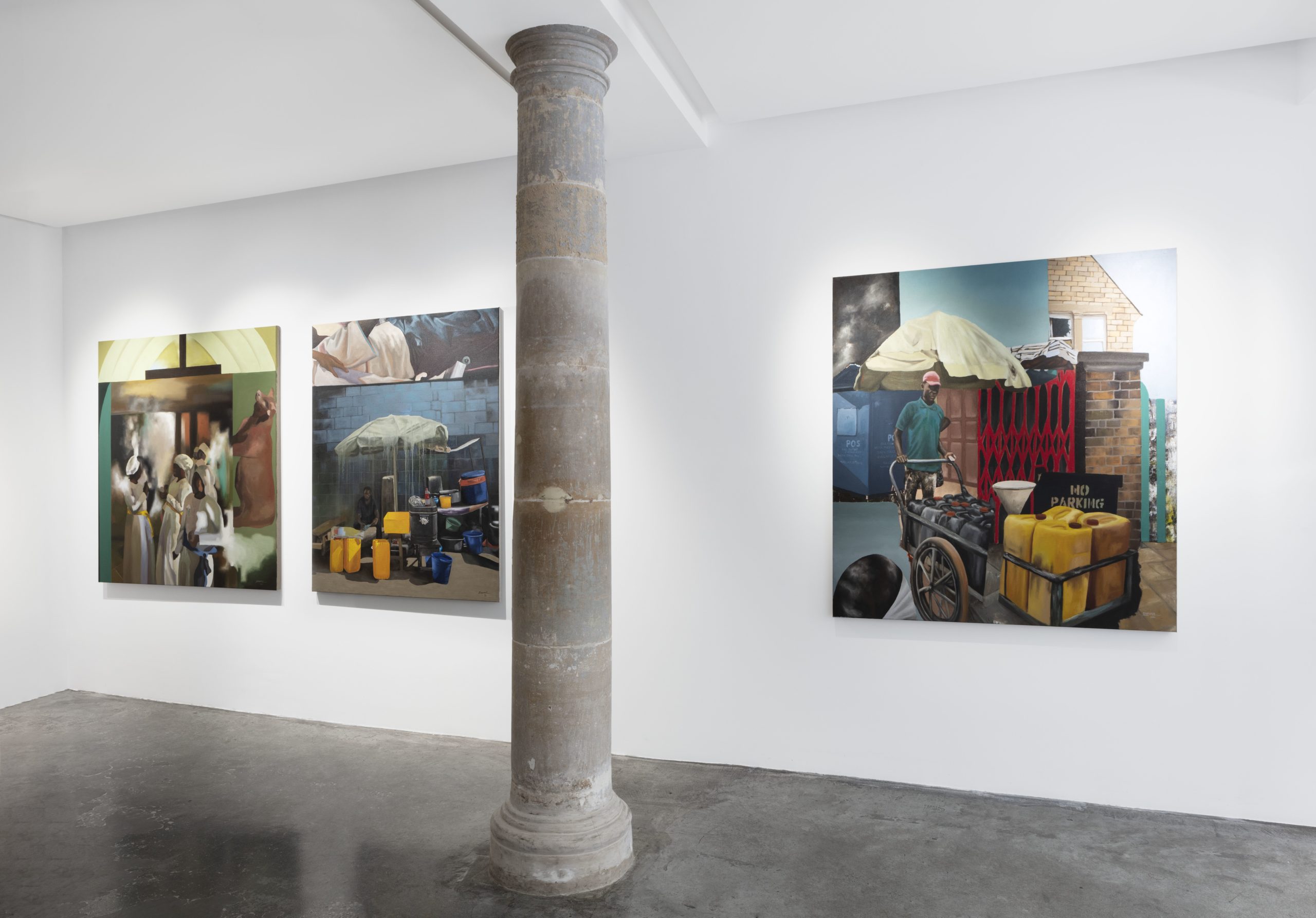 Eniwaye Oluwaseyi: The Eye Never Has Enough Of Seeing Nor The Ear Its Fit Of Hearing
Zidoun-Bossuyt Gallery Paris is thrilled to announce Nigerian artist Eniwaye Oluwaseyi's first solo exhibition in Europe.
Exhibition Paris 9 February - 18 March 2023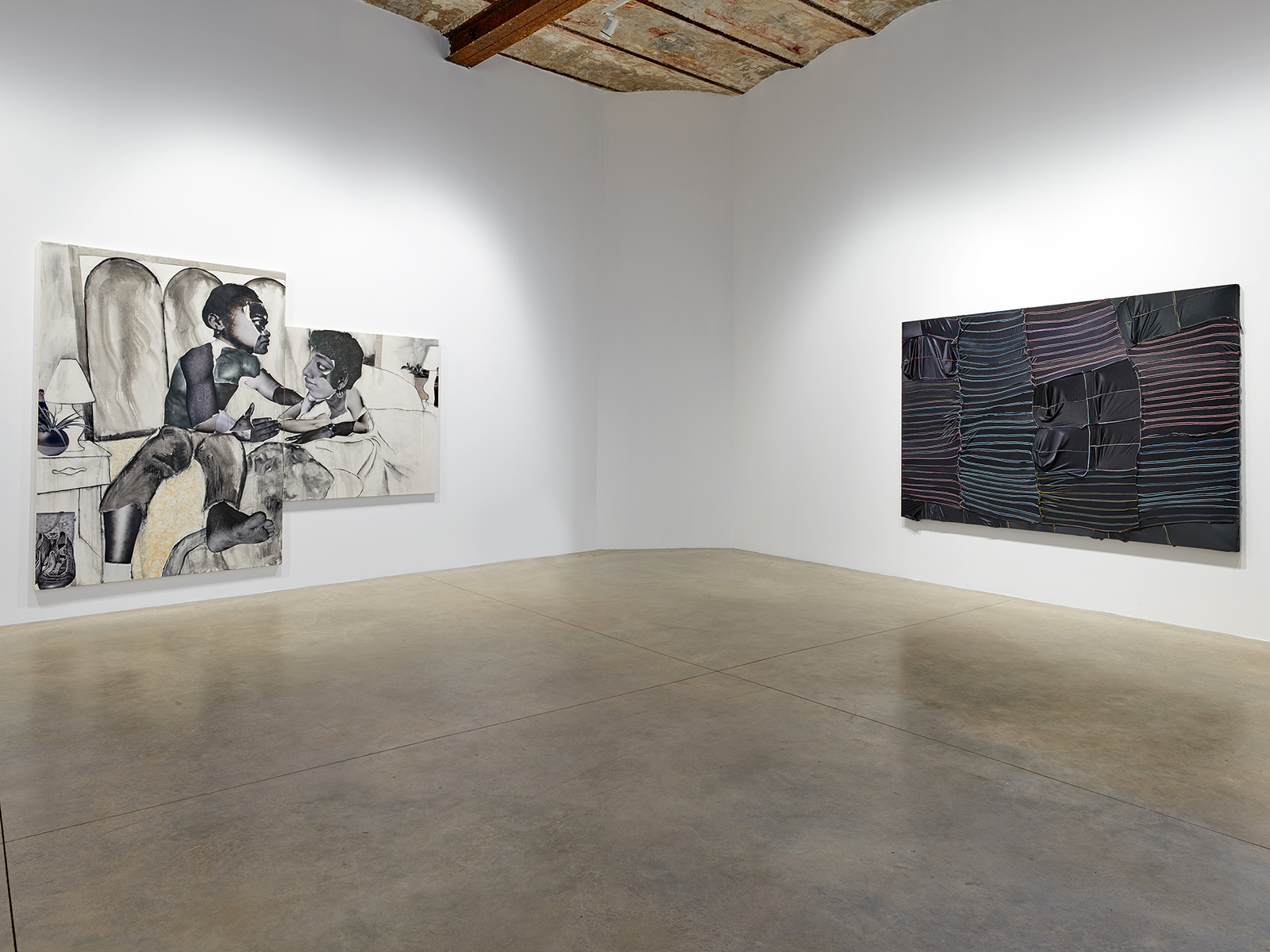 THIS IS NOT WHAT IT SEEMS : Anthony Olubunmi Akinbola, Eniwaye Oluwaseyi, Mike Lee, Nate Lewis and Neo Matloga
Zidoun-Bossuyt Gallery is pleased to present a new group exhibition with Anthony Olubunmi Akinbola, Mike Lee, Nate Lewis, Neo Matloga and Eniwaye Oluwaseyi.
Opening reception Saturday 15 January 2022 from 12pm until 4pm.
Exhibition Luxembourg 15 January - 26 February 2022
PUBLICATIONS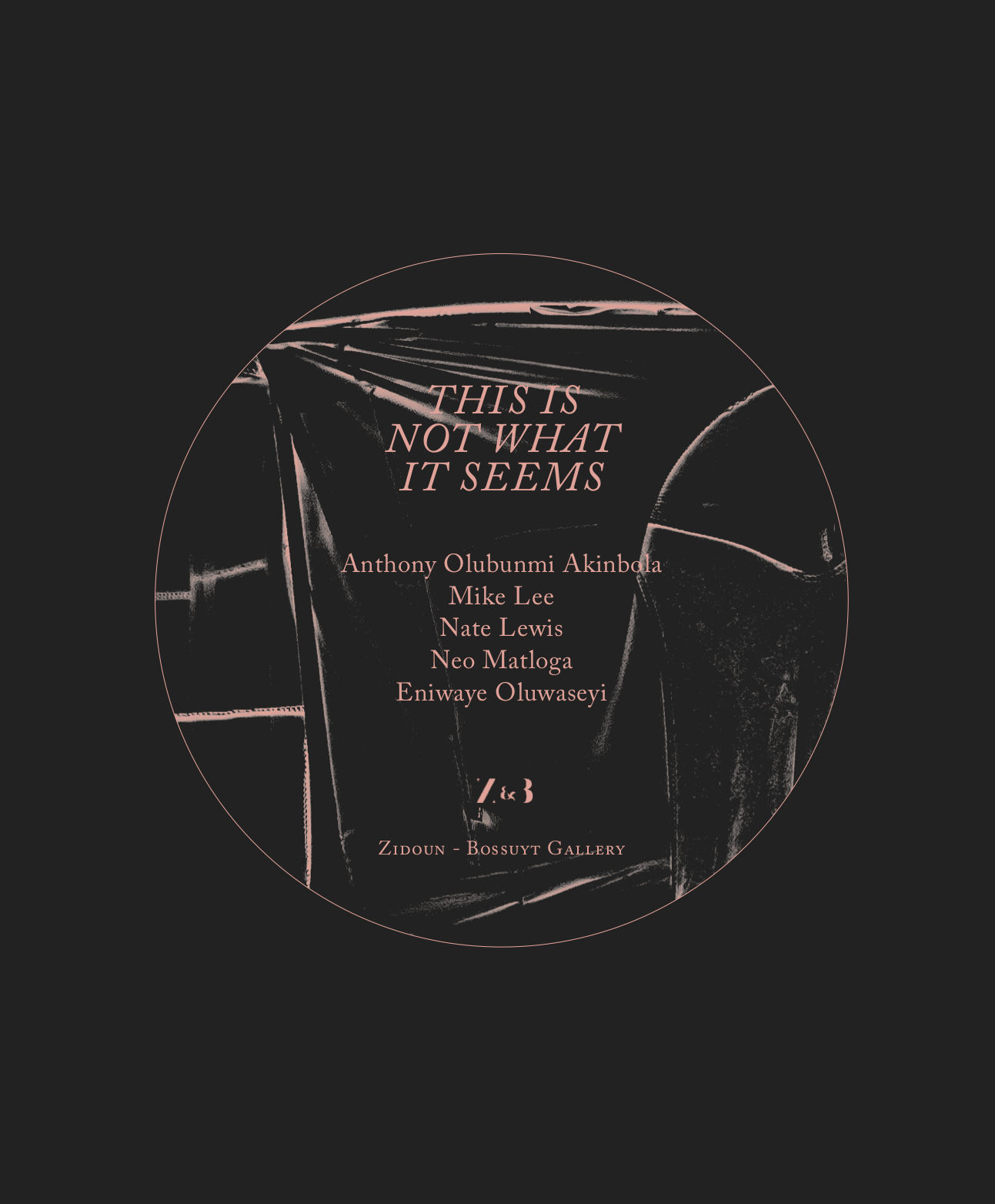 This Is Not What It Seems
Catalogue of the group exhibition This Is Not What It Seems featuring works by Anthony Olubunmi Akinbola, Mike Lee, Nate Lewis, Neo Matloga and Eniwaye Oluwaseyi.
February 2022
Order

videos
"This Is Not What It Seems" at Zidoun-Bossuyt Luxembourg
15 January - 26 February 2022, 2022