back
BIOGRAPHY
Eniwaye Oluwaseyi's paintings are primarily centred around portraiture while bridging the gap between figuration and expressionism, examine identity and its influence in shared spaces. Oluwaseyi's painting are birthed from images from memory, pictures from family and friends, while also integrating visual fragments perceive by the artist to create psychological reality. Infusing a strong visual language and a distinct accent that permeates through individual paintings, he uses bold colours and striking brush strokes to give his paintings a strong physical presence. "I try to combine unusual colors and techniques" says the artist.
Navigating through the intricate struggles that form the backbone of individual tales of existence, His art works are impregnated with personalized view on psychological reality and how they integrate into the current socio-political climate. Evoking strong feelings of hope and redemption in the minds of viewers who connect with his pieces.
Eniwaye Oluwaseyi was born in 1994 in Kwara, Nigeria and graduated with a B.Eng. in Agricultural and Biosystems Engineering from the University of Ilorin, Nigeria in 2018. He held is solo exhibition at ADA\ contemporary art gallery, Accra, Ghana. His works has been shown selected group exhibitions across Europe and America in galleries such as Galerie Ron Mandos (Amsterdam, Netherlands), AKAA fair (Lyon, France), Christie's (New York, USA) among others. His work is part of the Pérez Art Museum Miami (PAMM), Miami, FL and the Xiao Museum, Rizhao, China. Eniwaye Oluwaseyi lives and works in Kwara, Nigeria.
Read more
Close
Download full biography (PDF)
EXHIBITIONS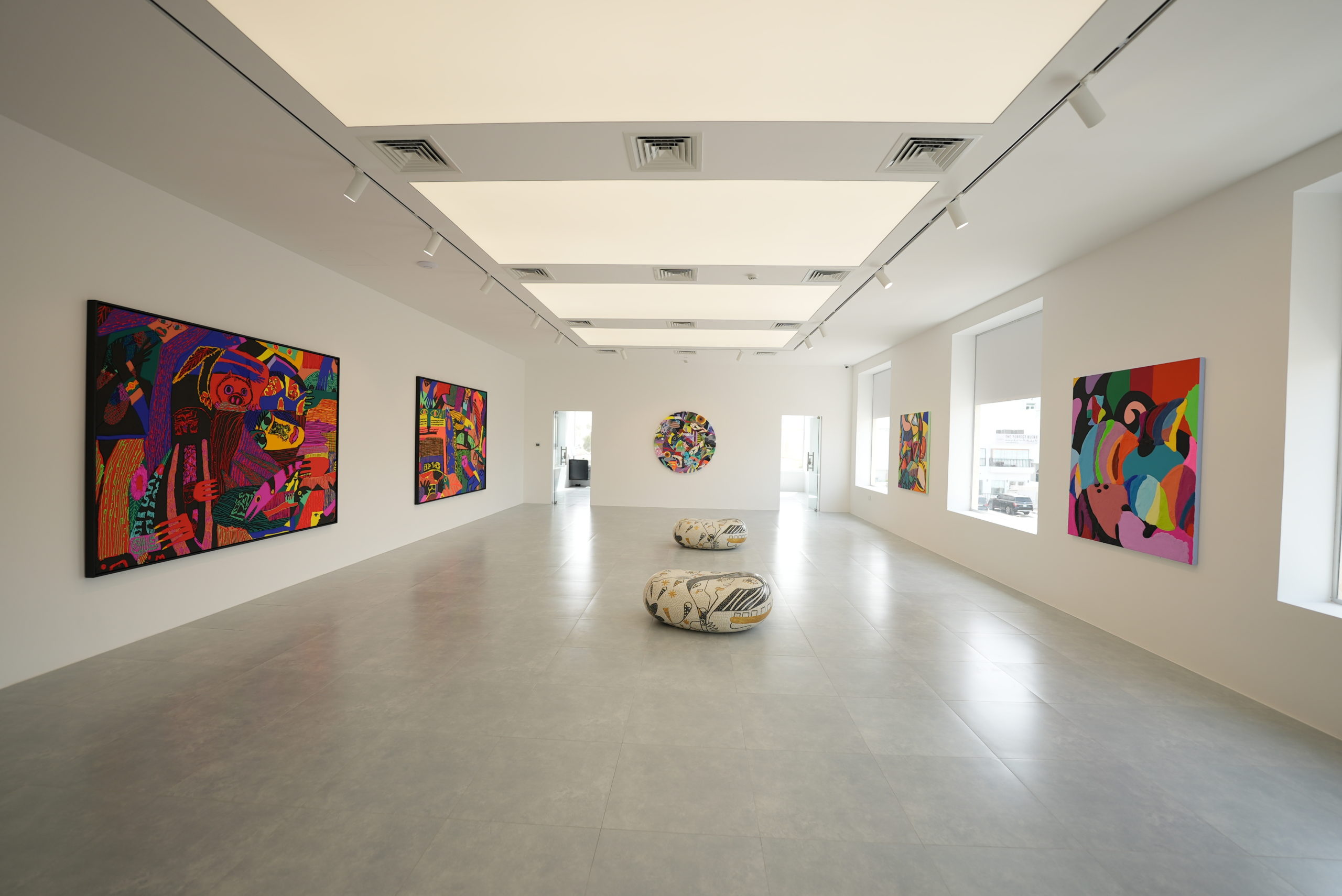 GROUP SHOW
Zidoun-Bossuyt Gallery is pleased to present the inauguration group show of its new Dubai gallery with works by Noel W. Anderson, Martine Feipel & Jean Bechameil, Louis Granet, Yashua Klos, YoYo Lander, John Madu, Mustafa Maluka, Tomokazu Matsuyama, Jayson Scott Musson, Eniwaye Oluwaseyi, Jeff Sonhouse, Summer Wheat and Thomas Zitzwitz.
Exhibition Dubai 8 March - 23 April 2022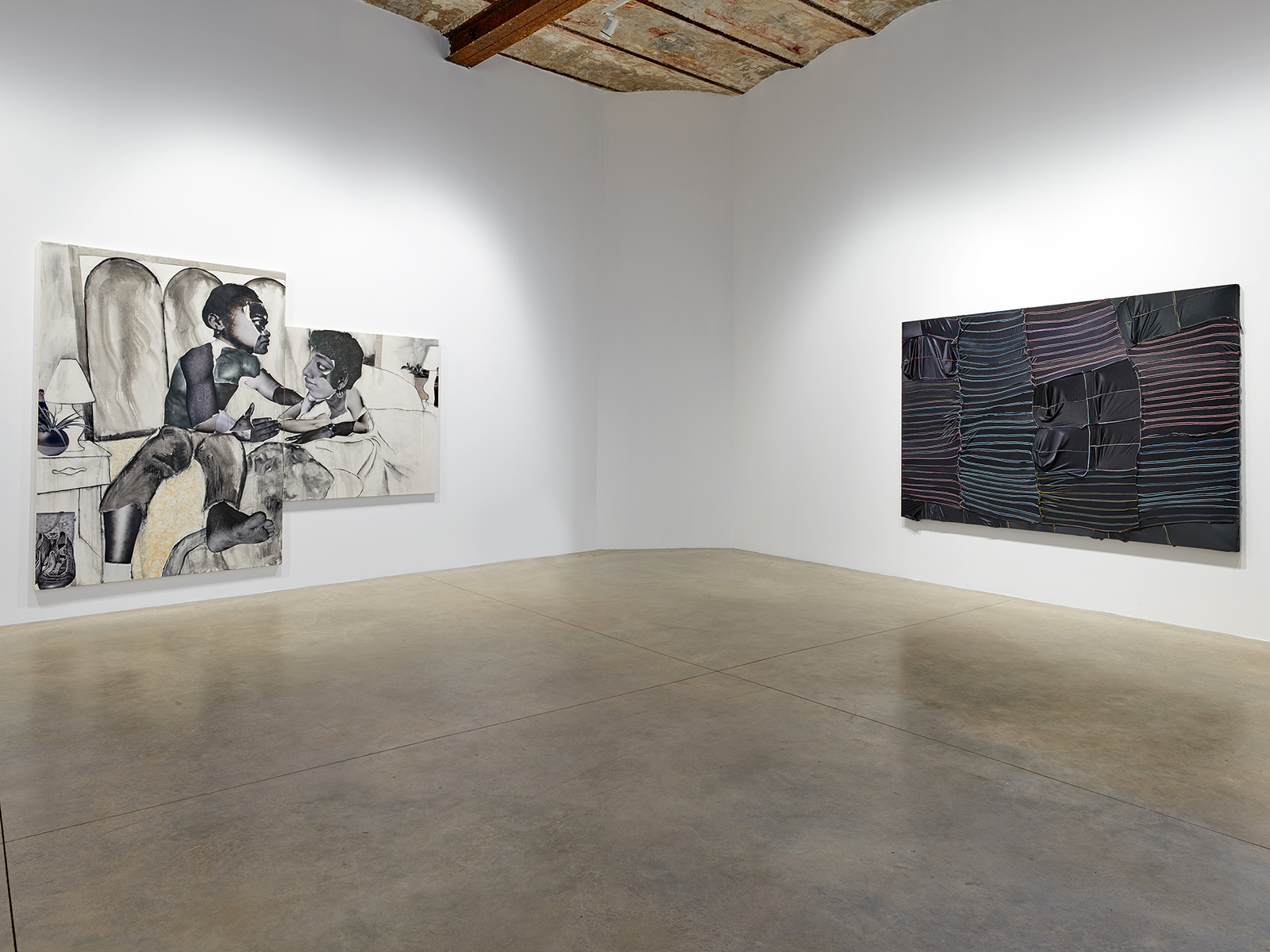 THIS IS NOT WHAT IT SEEMS : Anthony Olubunmi Akinbola, Eniwaye Oluwaseyi, Mike Lee, Nate Lewis and Neo Matloga
Zidoun-Bossuyt Gallery is pleased to present a new group exhibition with Anthony Olubunmi Akinbola, Mike Lee, Nate Lewis, Neo Matloga and Eniwaye Oluwaseyi.
Opening reception Saturday 15 January 2022 from 12pm until 4pm.
Exhibition Luxembourg 15 January - 26 February 2022
PUBLICATIONS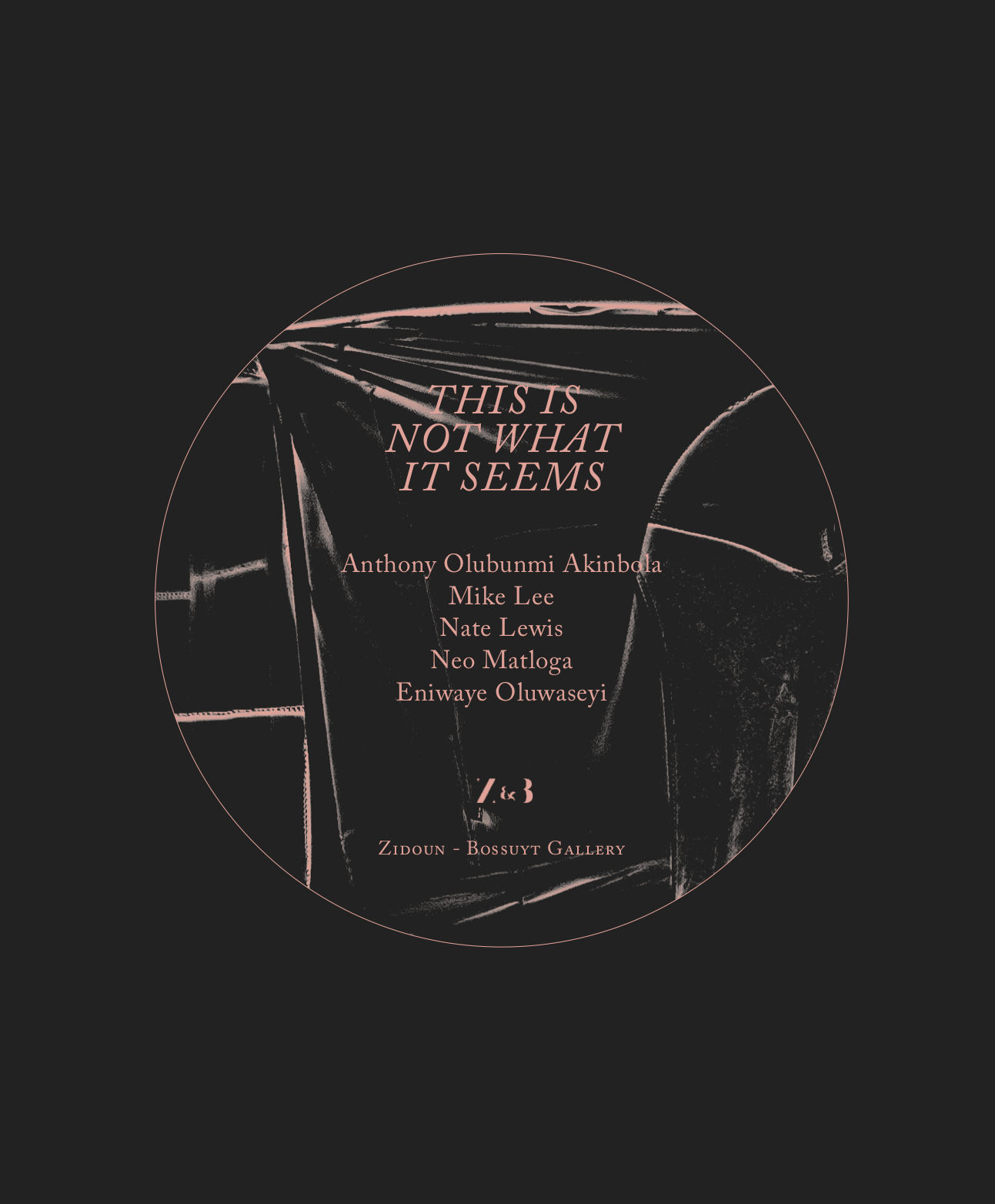 THIS IS NOT WHAT IT SEEMS
Catalogue of the group exhibition featuring works by Anthony Olubunmi Akinbola, Mike Lee, Nate Lewis, Neo Matloga and Eniwaye Oluwaseyi.
(15 January - 26 February 2022)
Order

videos
THIS IS NOT WHAT IT SEEMS
15 January - 26 February 2022, 2022