back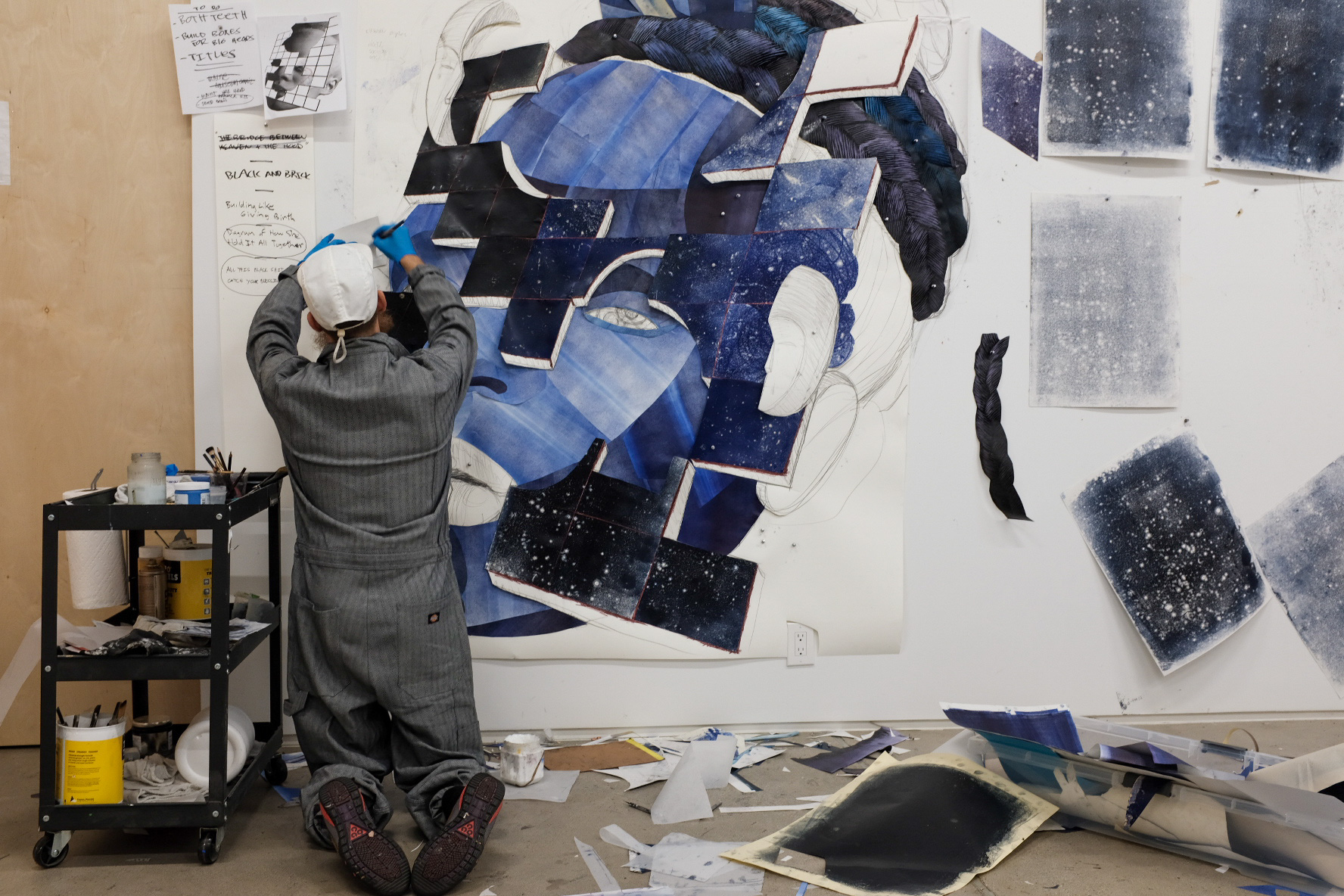 BIOGRAPHY
Yashua Klos approaches the idea of identity as multi-faceted, adaptive, and ever-changing. He explores identity as a composite of self-conception, family histories, environmental influences, and mythologies. In his portraiture and collage work, Klos explores how material and social conditions shape one's identity and experience of moving through the world. His process employs a unique intervention on the traditional method of woodblock printing: carving, inking, and hand-pressure printing to create his own source material for collaging. He then cuts and arranges these separate printed elements to form exquisitely textured, amalgamated portraits.
Fractured small elements converge to create larger whole images, which are also representational, and often portraits. These figures emerge from a substrate that reference Detroit's Art Deco and woodblock printing tradition as key elements to Klos' own familial and artistic identity. This complex materiality echoes the psychological layers of identity that comprise Klos' subjects. Through his use of scale and reference to construction materials- the artist seems to align the act of Black representational image making to the act of building statues or monuments. Perhaps a sculptor at heart, Klos transforms his two-dimensional collages into three-dimensional illusions, works that are at once flat and appear built out, more like sculptural reliefs. Klos' constructions lead one into an imaginary landscape, at once ancient and futuristic, classic and sci-fi, where identity is both in question and shockingly evident.
Yashua Klos was born in 1977 in Chicago, Illinois and lives in Harlem and works in the Bronx. He is a visual artist who employs a unique process of collaging his own woodblock printed textures to engage ideas about Blackness as an adaptive material for survival strategies. Klos' work has been shown in museums and galleries across the states and internationally, including the Studio Museum of Harlem, the Weatherspoon Museum, Greensboro, North Carolina, What If The World in Johannesburg, South Africa, Tilton Gallery in New York City, UTA Artist Space in LA and The Frist Art Museum, Nashville, TN . Klos' first solo museum show was in 2022 at the Wellin Museum in Clinton NY. Klos' works have been reviewed in the NY Times, and he's been awarded residencies at Skowhegan, The Vermont Studio Center, and Bemis. He is the recipient of a Joan Mitchell Fellowship and a NYFA grant. His work is part of the collections of Kalamazoo Institute of Arts, The Seattle Museum of Art, and The Wellin Museum at Hamilton College. Yashua Klos will present his second solo exhibition at Zidoun-Bossuyt Paris in September 2023.
Read more
Close
Download full biography (PDF)
PUBLICATIONS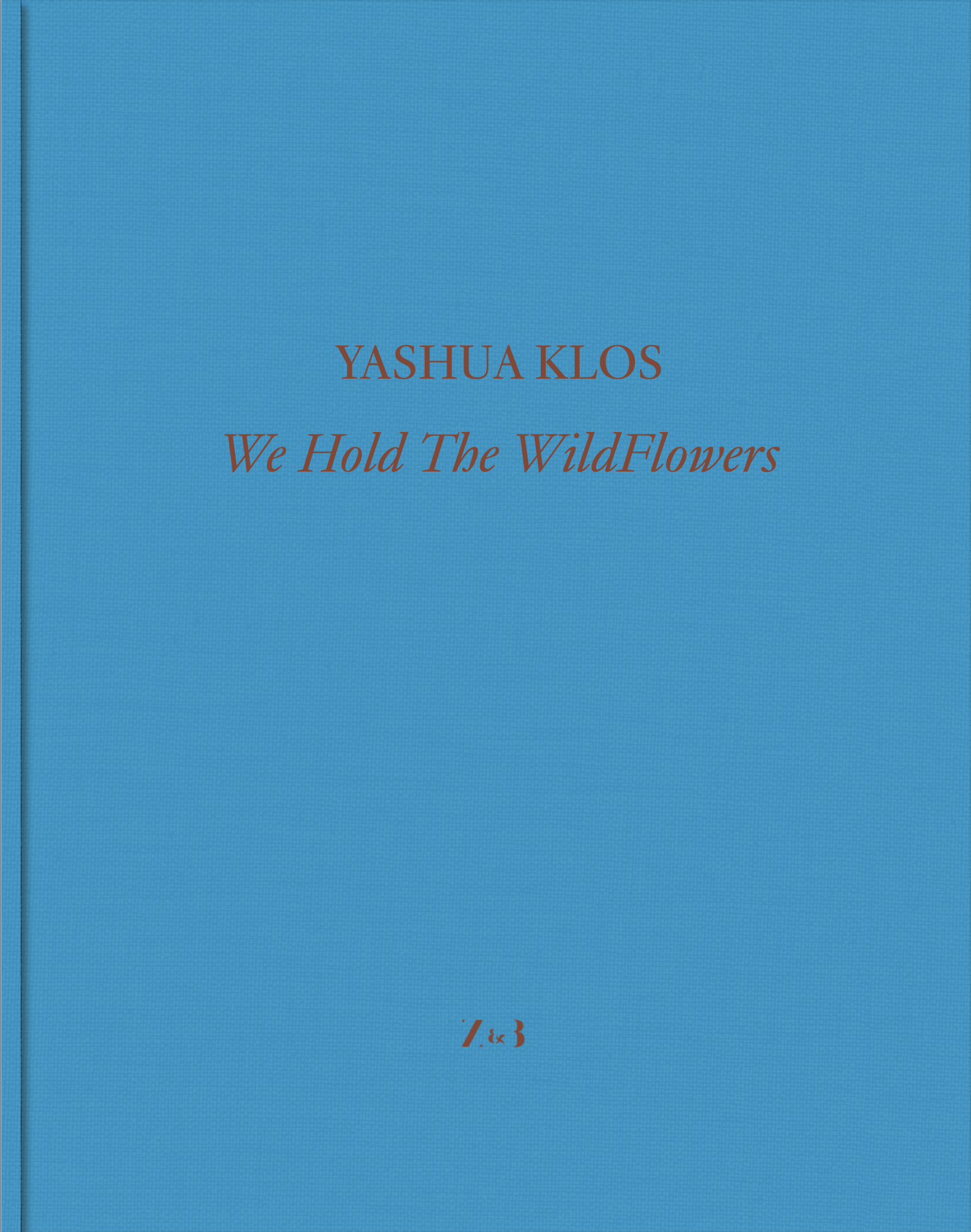 Yashua Klos – We Hold The WildFlowers
Catalogue of Yashua Klos' exhibition We Hold The WildFlowers at Zidoun-Bossuyt Luxembourg.
October 2022
Order

videos
"We Hold The WildFlowers" at Zidoun-Bossuyt Luxembourg
22 September - 29 October 2022, 2022
Inauguration of Zidoun-Bossuyt Dubai
8 March - 23 April 2022, 2022