back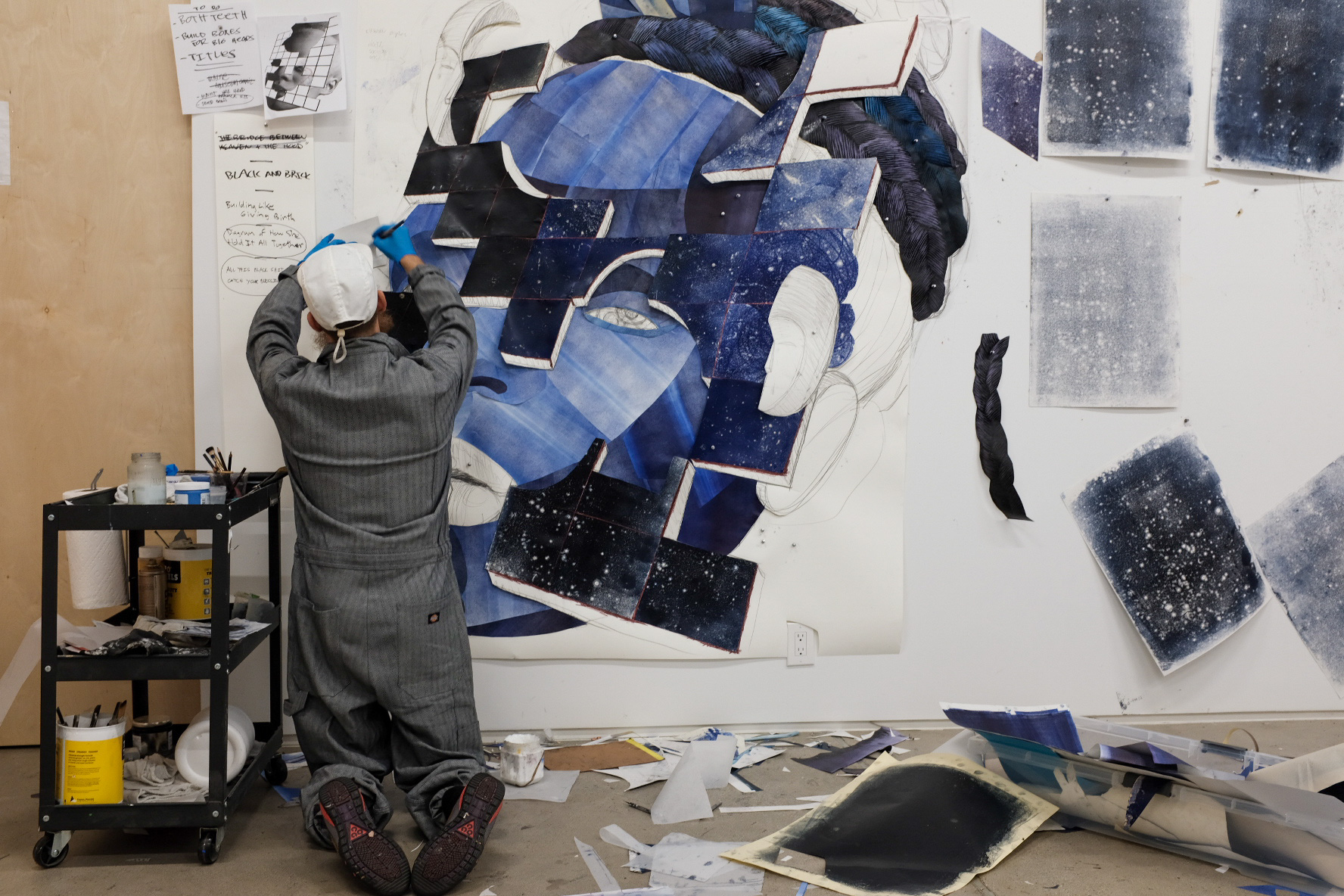 BIOGRAPHY
Yashua Klos explores issues of identity through the lenses of mythical blackness. His formal construction of disparate collaged images mirrors the constant fracturing and reconciliation of blackness, masculinity and family structures within the black urban environment. Yashua Klos sees collage itself, as a medium, as a metaphor for the fragmentation of African American identity. The artist also references the larger ideas of ancestry, mythology and cosmology. His constructions lead one into an imaginary landscape, at once ancient and futuristic, classic and sci-fi, where identity is both in question and shockingly evident.
Yashua Klos creates his own shallow cubist space by juxtaposing and overlapping smaller collage elements, twisting and turning their orientation to create the illusion of spatial movement and three- dimensional wall sculpture. The impression of fractured space is furthered by the angled vantage points and foreshortened views of recognizable images.These are collages hung directly, unframed, on the wall that appear to be intricate patterns composed of multiple, repetitive elements that appear from afar as abstract units. What distinguishes Klos' work is that these small elements are as often representational or figurative as abstract. They converge to create the larger, whole, images, also representational, often portraits and figures emerging out of an unidentifiable pile of rubble. Heads and faces emerge out of abstract shapes that double as both building blocks and debris. This physical complexity echoes the psychological ambiguities that comprise Klos' subject. Perhaps a sculptor at heart, Klos transforms his two-dimensional collages into three-dimensional illusions, works that are at once flat on the wall and appear built out, more like sculptural reliefs.
Yashua Klos was born in 1977 in Chicago, Illinois and lives and works in Los Angeles, California. He is a visual artist who employs a unique process of collaging his own woodblock printed textures to engage ideas about Blackness as an adaptive material for survival strategies. Klos' work have been shown in museums and galleries across the states and internationally, including the Studio Museum of Harlem ; the Weatherspoon Museum, Greensboro, NC ; What If The World, Johannesburg, South Africa ; Tilton Gallery, New York City, NY ; UTA Artist Space, Los Angeles, CA. Klos' first solo museum show is in 2022 at the Wellin Museum in Clinton, NY. Klos' works have been reviewed in the NY Times, and he's been awarded residencies at Skowhegan, The Vermont Studio Center, and Bemis. He is the recipient of a Joan Mitchell Fellowship and a NYFA grant. Yashua Klos will have his first solo exhibition with Zidoun Bossuyt Gallery Luxembourg in September 2022.
Read more
Close
Download full biography (PDF)
EXHIBITIONS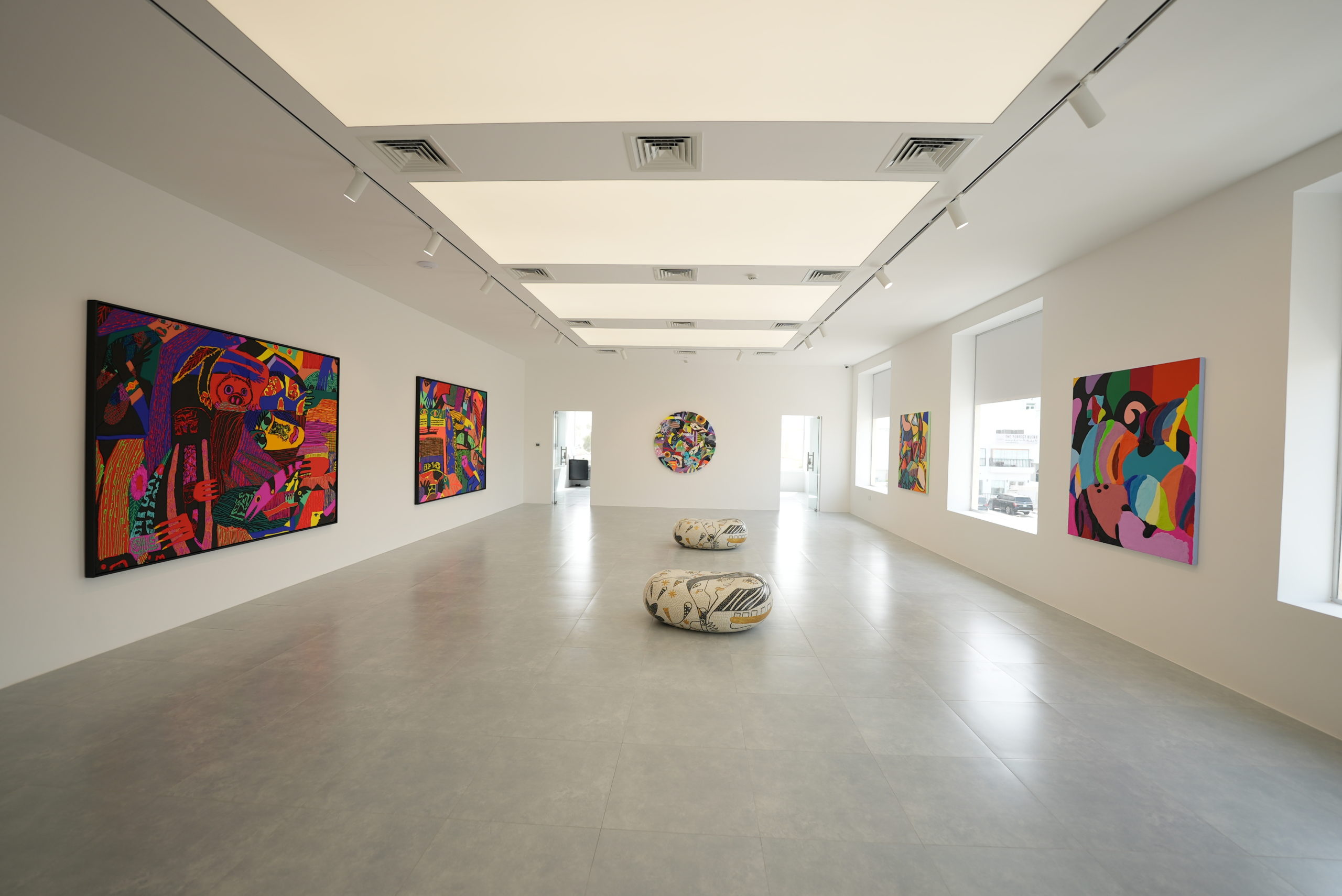 GROUP SHOW
Zidoun-Bossuyt Gallery is pleased to present the inauguration group show of its new Dubai gallery with works by Noel W. Anderson, Martine Feipel & Jean Bechameil, Louis Granet, Yashua Klos, YoYo Lander, John Madu, Mustafa Maluka, Tomokazu Matsuyama, Jayson Scott Musson, Eniwaye Oluwaseyi, Jeff Sonhouse, Summer Wheat and Thomas Zitzwitz.
Exhibition Dubai 8 March - 23 April 2022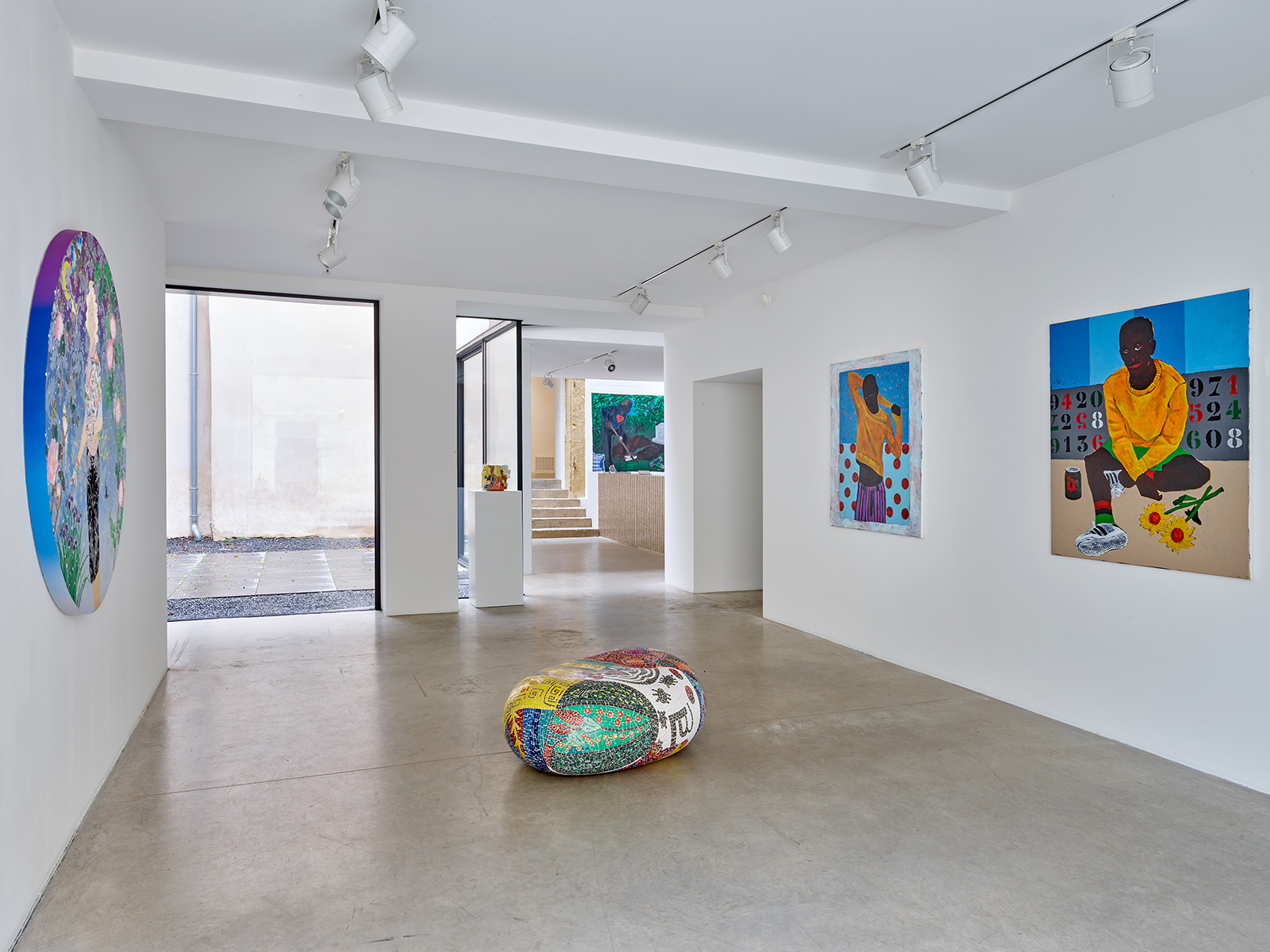 SUMMERTIME: Godwin C. Namuyimba, Yashua Klos, John Madu, Tomokazu Matsuyama, Brian Rochefort and Summer Wheat
Zidoun-Bossuyt Gallery is proud to present new works by Yashua Klos, John Madu, Tomokazu Matsuyama, Godwin Champs Namuyimba, Brian Rochefort and Summer Wheat.
Exhibition Luxembourg 29 May - 7 August 2021
videos
INAUGURATION GROUP SHOW
8 March - 23 April 2022, 2022