back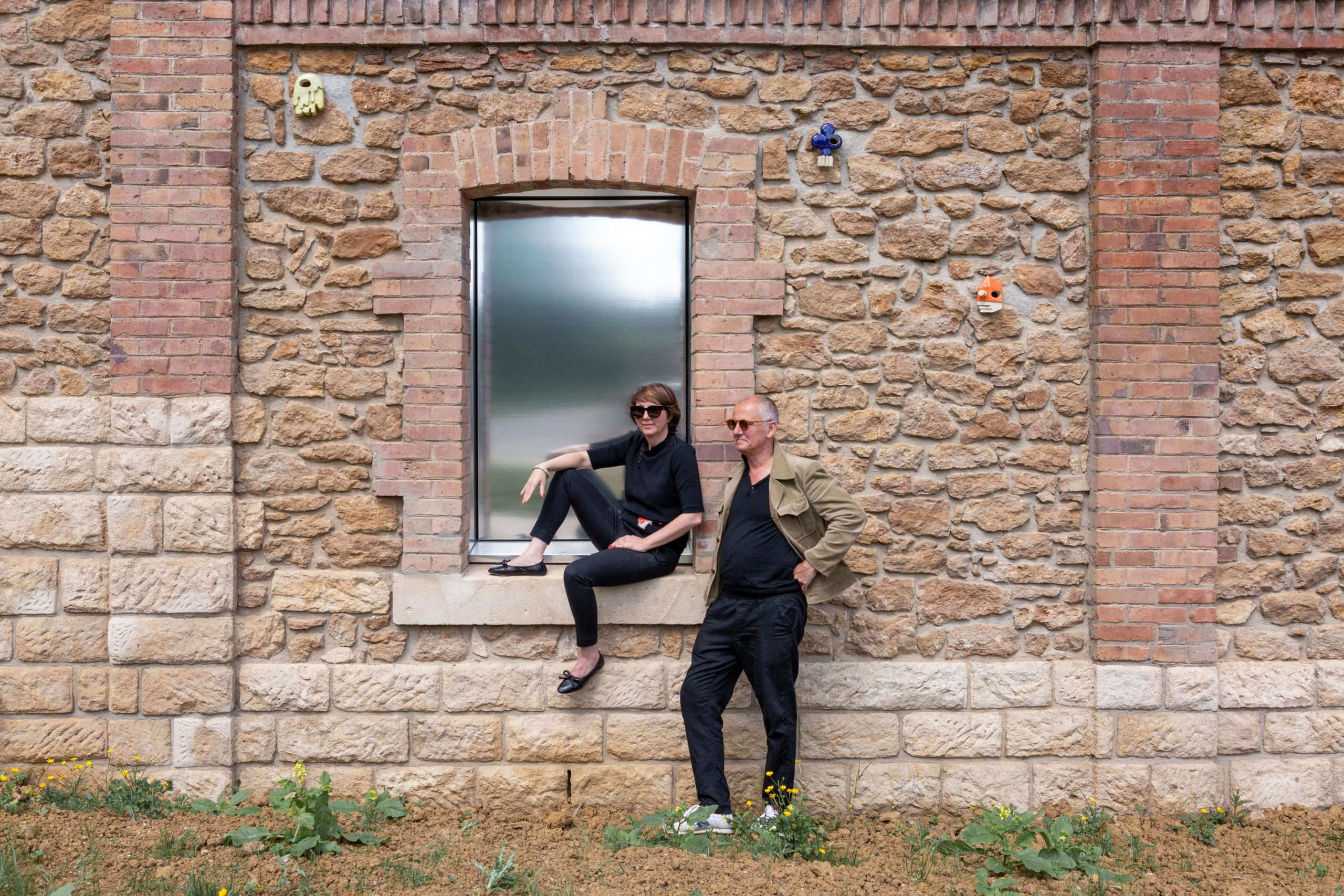 BIOGRAPHY
Martine Feipel & Jean Bechameil live and work in Brussels. Since 2008, they have developed an artistic body of work that reflects on modernity and how, through industry, technology, architecture and its ideologies, it has transformed our relationship to the world, to space, to time and to each other.
Martine Feipel and Jean Bechameil create installations that combine illusion, the imaginary, the unstable and the illogical, within the gridded, controlled spaces of the contemporary world. Sculptors as well as amateur researchers and engineers, with a keen sense of the world's theatricality and beauty, they create works with a socio-historical, aesthetic, political and technical approach. Martine Feipel and Jean Bechameil combine their many skills in a variety of fields – drawing, sculpture, engineering, staging, sound – to produce work that is as formally accomplished as it is strongly committed. Hackers of robotics, the artists reappropriate the fields of technology in a sensitive way through an eminently political gesture: seizing the know-how of industrial robotics to apply it to the creation of artworks that tell a different story of our world.
Martine Feipel studied visual arts at Berlin's University of the Arts and at London's Central Saint Martins College of Arts & Design. Jean Bechameil studied at the École des Beaux-Arts in Paris and the Willem de Kooning Academy in Rotterdam. He has also worked on a number of film set designs, and helped create the sets for several films by Lars von Trier. Selected in 2011 to represent Luxembourg at the 54th Venice Biennale, Martine Feipel and Jean Bechameil have also been invited to take part in numerous international exhibitions and cultural events, including the Kunstmuseum in Bonn, the Pavillon de l'Arsenal in Paris (2014); la Triennale de Beaufort, Belgium (2012); Casino Luxembourg (2017); HAB galerie, Nantes (2020); Museum Voorlinden, The Netherlands (2020); Biennale Saint-Paul de Vence (2021); Biennale d'Anglet (2021); Hermès' new boutique display, Luxembourg (2021); Zidoun-Bossuyt Gallery Dubai (2022); Mudam. Martine Feipel & Jean Bechameil recently created a work for the Bibliothèque Nationale du Luxembourg. They were recently selected to create a work for the Canal Parc Technologique metro station on the new line in Toulouse, France. Their installation L'immortelle is currently on show as part of the Grandeur Nature exhibition at the Château de Fontainebleau.
Read more
Close
Download full biography (PDF)
PUBLICATIONS
MARTINE FEIPEL & JEAN BECHAMEIL – MOONLIGHT SOLITUDE
Catalogue from the exhibition "Moonlight Solitude" by Martine Feipel & Jean Bechameil.
(September 25 - November 7, 2015)
Order

videos
Inauguration of Zidoun-Bossuyt Dubai
8 March - 23 April 2022, 2022
"While You Sleep" at Zidoun-Bossuyt Luxembourg
Martine & Jean FEIPEL & BECHAMEIL
6 February - 13 March 2021, 2021