back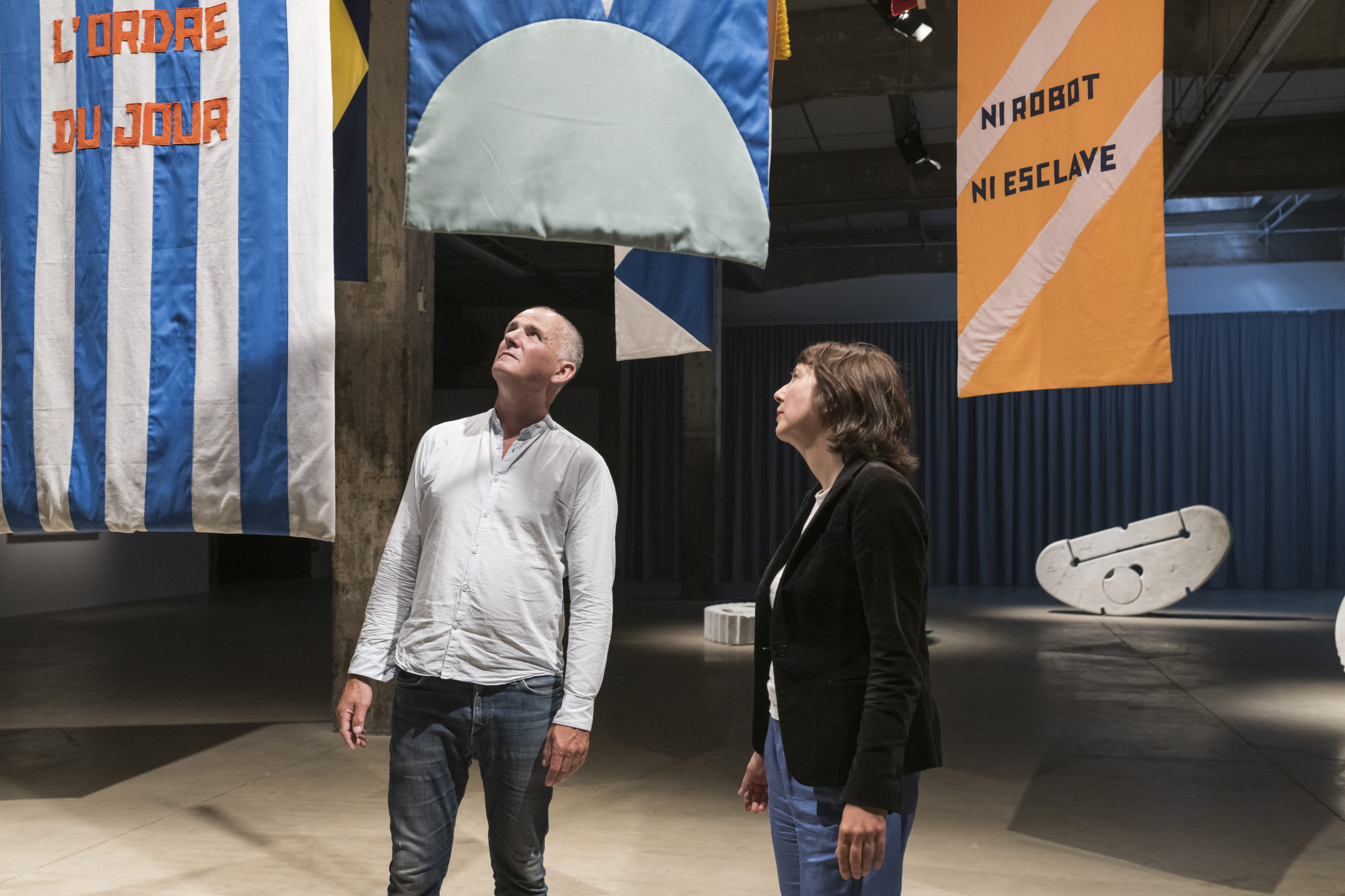 BIOGRAPHY
The work of Martine Feipel and Jean Bechameil addresses the question of space. Their work shows in a destructive manner, the hidden complexity of the ideas in the traditional way of constructing space. At the same time, their work also opens a perception for an alternative reflection. In it, art and society go hand and hand.
Past, present and future, the artist duo Feipel & Bechameil deal with all times at once one. Firmly attuned to the present (robotization) so as to better consider the future (the consequences of a robotized world on humans), the artist duo nonetheless proposes a rereading of the history and utopias of modernity: dada, De Stijl, the Bauhaus and all the modernist movements that, before the invention of the atom bomb, believed in the compatibility of technical progress and humankind.
Martine Feipel was born in 1975 in Luxembourg. Jean Bechameil was born in 1964 in Paris. They have worked together since 2008 and currently live in Brussels. Martine Feipel studied visual art at the UdK in Berlin and Central Saint Martins in London. Jean Bechameil attended the Ecole des Beaux-Arts de Paris and the Willem de Kooning Academie in Rotterdam. He has also worked to design the sets on a variety of films, including several of Lars Von Trier's. They have been selected in 2011 to represent Luxembourg for the 54th Venice Biennale. Martine Feipel and Jean Bechameil have also been invited to participate in many international exhibitions and cultural events: Kunstmuseum, Bonn (2013); the Pavillon de l'Arsenal, Paris (2014); the Beaufort Triennale of art by the sea, Belgium (2012); Casino Luxembourg (2017); HAB galerie, Nantes (2020); Museum Voorlinden, The Netherlands (2020); Biennial of Saint-Paul de Vence (2021); Biennial of Anglet (2021); Hermès' new boutique display, Luxembourg (2021). They are currently showcasing their new artwork at Mudam Luxembourg until January 2023.
Martine Feipel and Jean Bechameil's next solo exhibition will be at Zidoun-Bossuyt Dubai in May 2022.
Read more
Close
Download full biography (PDF)
PUBLICATIONS
MARTINE FEIPEL & JEAN BECHAMEIL – MOONLIGHT SOLITUDE
Catalogue from the exhibition "Moonlight Solitude" by Martine Feipel & Jean Bechameil.
(September 25 - November 7, 2015)
Order

videos
INAUGURATION GROUP SHOW
8 March - 23 April 2022, 2022
WHILE YOU SLEEP
Martine & Jean FEIPEL & BECHAMEIL
6 February - 13 March 2021, 2021